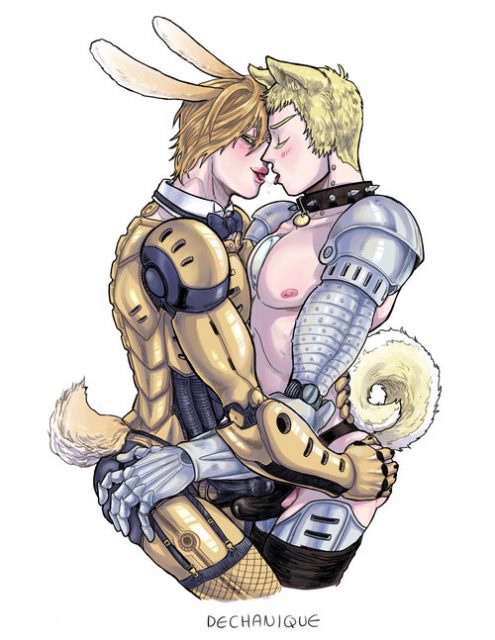 It remains to be seen what the effects will be to Tumblr as a company from removing at least 1.3 million erotic blogs in its recent mass-purge of artists, photographers, filmmakers, writers, and communities. But the world's loss of a place to find all of these creators (and their reblogging fans) is huge.
Here, obviously, but also https://t.co/lMo781fKdD
Patreon: https://t.co/V0bGtpeLoG
Pillowfort: https://t.co/JhD8RIMiGq
I lost more than half my audience in the Tumblr purge, it's super demoralizing 💀💀

— 🍆Dechanique🍆 (@dechanique) January 4, 2019
Tumblr's loss is certainly the gain of other online businesses as artists collect themselves and move on — and one of those incredible artists is Dechanique.
Quick links:
Dechanique describes herself as "a mid-30s queer Latina raised in Miami FL, now residing around Washington DC. I've created romance and erotica comics and fiction compulsively for over 20 years, posting webcomics since Webrings, Geocities, and AOL Hometown pages were commonplace."
Her body of work is massive and spans everything from "space exploration and aliens, elves and magic and queer relationships" to "animal-people; sex and gender fluidity or ambiguity; angels, demons, and death; androids and cyborgs; love polygons; familial dysfunction; and various unhealthy coping mechanisms."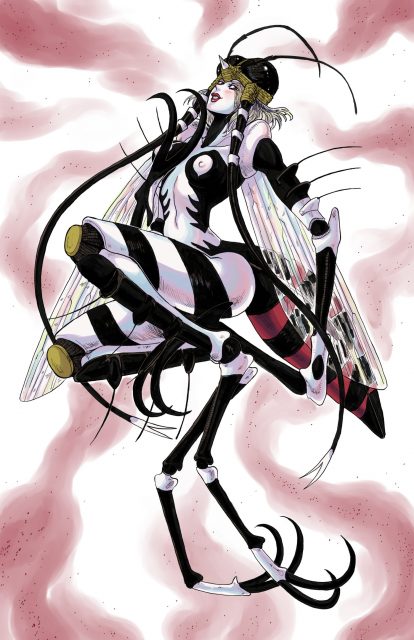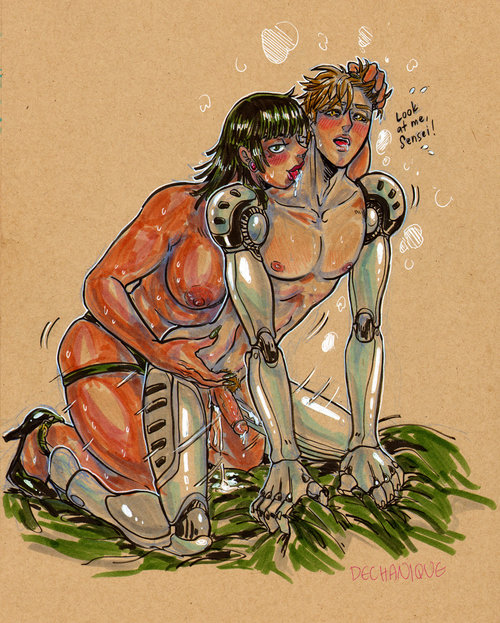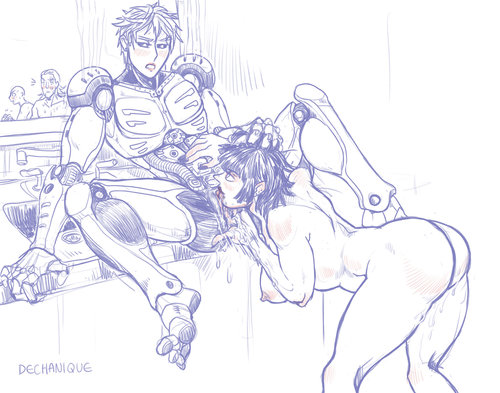 I spotted that she also does commissions at fabulously reasonable rates. How cool to find someone who will create custom invitations for your dream fetish wedding!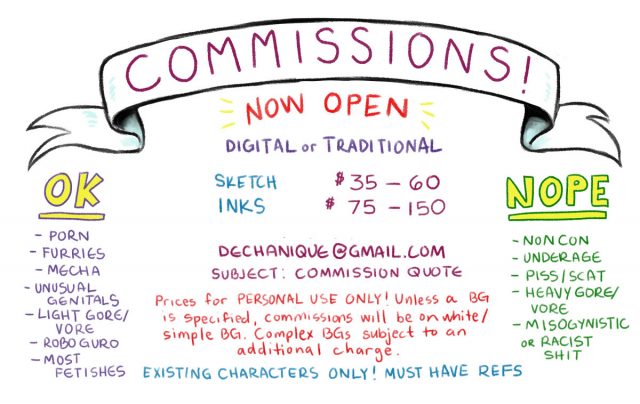 Find more erotic creators I love on the Erotic Art archives page.