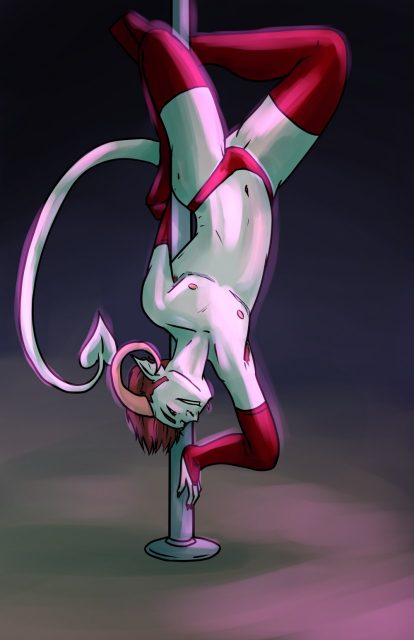 While compiling these posts I'm scrolling through the timelines of artists with established followings and communities who found themselves suddenly kicked off Tumblr, and scrambling for a new home. Kieran Thompson is one of those artists, and through them we can see what's not working … Case in point: Like you probably did, I saw PornHub put out an open call to Tumblr refugees as a new home. Unfortunately, that has turned out exactly as some of us thought it might — unwanted erectile dysfunction ads, the site forcing trans accounts into the "straight sex" category when they're not …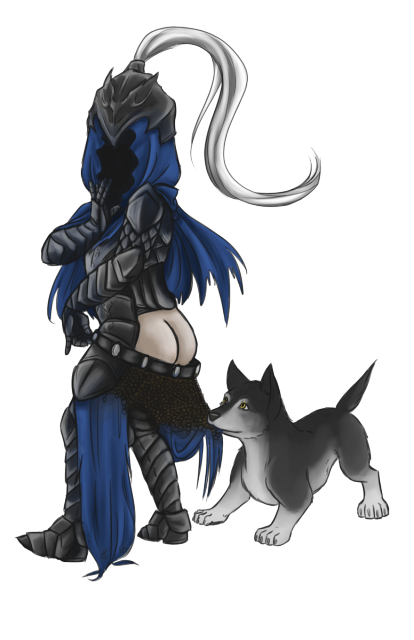 Don't let that distract you too much from the art of Kieran Thompson. Quick links:
Kieran Thompson is an erotic cartoonist who likes to "draw and write fantasy comics featuring mostly LGBTQ+ casts. I like to think of them as stories featuring queer people without being stories that are mainly about being queer." I especially like that his Weenie Mobile account specifies "gay elves and monster dick" — seriously, what's not to love?
The Raleigh, North Carolina artist describes himself as a "gay trans comics guy, not necessarily in that order." But I'll also add that he's a sculptor of tasty, tasty elf butts and truly joyful erotic comic characters who remind me that art is for exploring the limitless possibilities of sexy fun. Consider me a fan.
Also: Thompson's $5 level on Patreon gets you mailed a new sticker mailed to you every month, while only $20 a month gets a sketch request. It's nice when being horny is affordable :)
I just checked tumblr and all my blogs are still there but they deleted the icon on my porn art blog. It was this drawing pic.twitter.com/zv7iuJ43Vo

— Kieran Thompson (@Kytri) December 17, 2018
Had someone on another site ask about one of my old kinktober drawings from last year.
And I can't link them on tumblr because tumblr. pic.twitter.com/wHn54iEjDK

— Weenie Mobile, a mobile of weenies (@weenermobile) December 2, 2018
You can support this ongoing artist feature series on my Patreon. There are so many former-Tumblr artists I'm going to be featuring, and I really hope you're enjoying this series as much as I am.