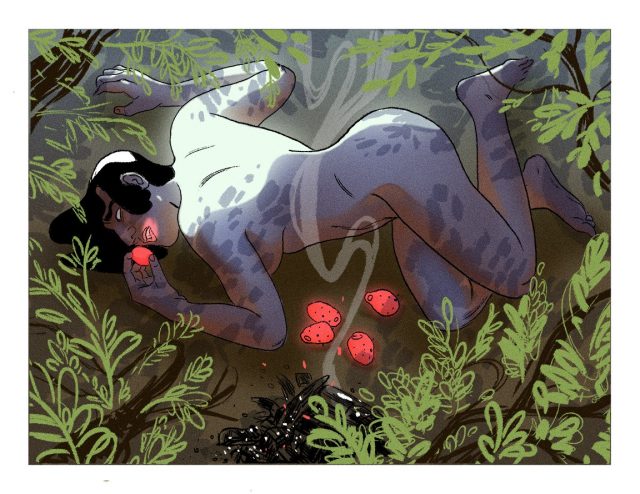 In our ongoing quest to shine a light on artists harmed by Tumblr's disgraceful, censorious porn ban, it's a pleasure to discover the erotic works of Celine Loup.
Quick links:
There's lots more where this came from on my patreon, but Tumblr being the latest site to punish marginalized creators for making adult content makes me want to spend all day drawing everything I spent my life up until now suppressing.

— Nazgul Queen @ TCAF 🔞 (@celineorelse) December 3, 2018
Right now, Loup is working on "Hestia, an erotic gothic romance comic set in Ancient Greece." The artist "graduated The Maryland Institute College of Art in 2010, and moved to France where I continue to balance editorial illustration work and my independent comics projects."
About the above piece, "Market Day" (created for Sean T. Collins and Julia Gfrörer's Mirror Mirror II anthology) Loup adds: "Thread for essential context to this piece."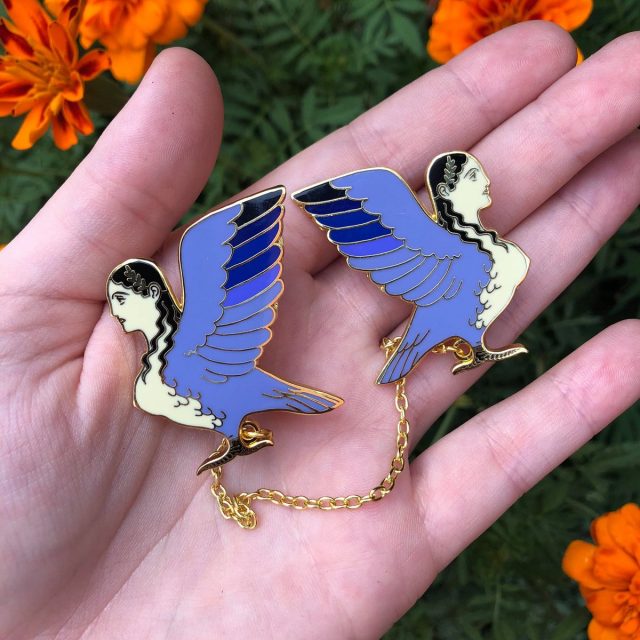 On their Etsy store, "Here you will find archival-quality prints of my original watercolor illustrations, comics and zines, stickers, pins and the occasional original painting. My work explores the feminine and the erotic, with a sense of nostalgia and dread for the natural world. I am a Paris based illustrator and comics artist collaborating with Baltimore-based printmaker and photographer Sarah Robbins to run my shop."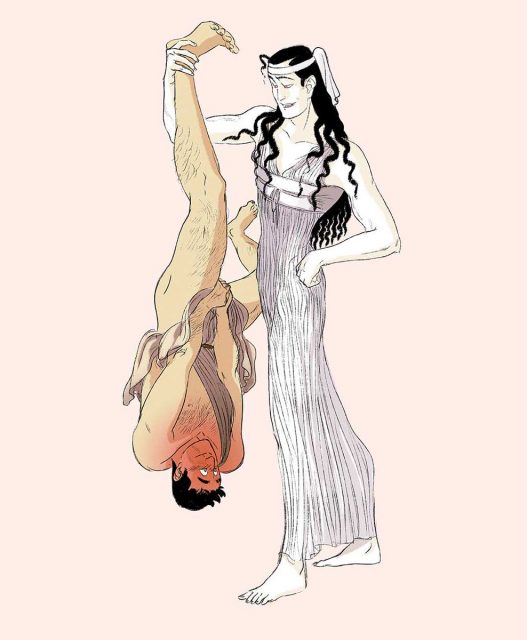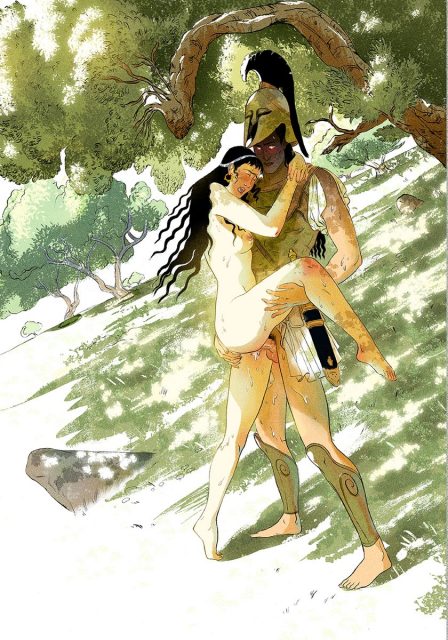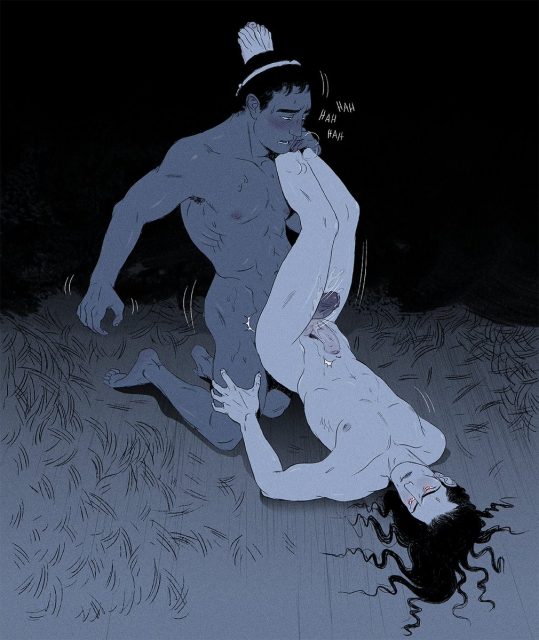 oh look
(from https://t.co/YYlveQkP20) pic.twitter.com/eFCqHX0qZ0

— Nazgul Queen @ TCAF 🔞 (@celineorelse) December 6, 2018
Find more erotic creators I love — and exquisite Tumblr refugees — on the Erotic Art archives page. Support this series with a contribution to my Patreon.