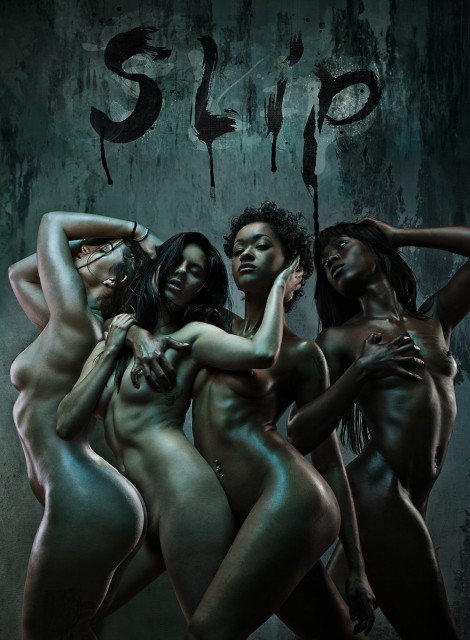 It's really cool when the erotic art project I wanted to help promote gets funded before I get a chance to share it with you — and that's what just happened with SLIP : Naked In Your Own Words.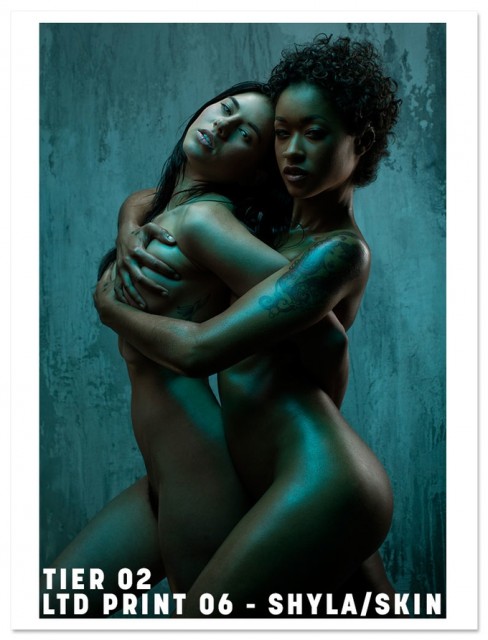 https://t.co/FRxoEAqQJt 6 mins to go! Wave along with me, @iamshylaj + @Skin_Diamond @RileyReidx3 @MissDaniDaniels pic.twitter.com/gkt7ENkInT

— allan amato (@allanamato) May 13, 2016
This hardcover photography book by Allan Amato features a gloriously diverse array of performers, models, actors, artists, designers, dominatrixes and dancers fully sexy and fully empowered by being in the nude for art. They're all people Amato worked with and befriended in Los Angeles, and the project (Slip Series) spans three years.
An all time favorite Mosh, one of the first models I worked with after I found my vocation https://t.co/FRxoEAqQJt pic.twitter.com/KSho3MFlZK

— allan amato (@allanamato) April 22, 2016
Amato writes,
My goal was to create a non-presentational kind of image that can't simply be objectified and dismissed. I wanted to explore something slippery, feral, harder to define. And as a person wholly committed to cowering behind the camera, I desperately wanted to know more about their motivation, their story.

For those who brave the risk of being vulnerable on camera, the negative aspect of this experience is omnipresent: the shaming, judgement, stigma that is all too often deemed acceptable to level at those who express themselves via the medium of their bodies.

https://t.co/FRxoEAqQJt Another of the splendid @AnaFoxxx for SLIP, now in its final days on @kickstarter pic.twitter.com/zWV1OpW9lJ

— allan amato (@allanamato) May 9, 2016

But there must be a positive element as well; otherwise why do it at all? And while confronting the darker side is necessary and important, I'd rather the beauty not get wholly overshadowed. The result is a book dedicated to unravelling the complicated relationship we have to nudity, self-expression and commerce.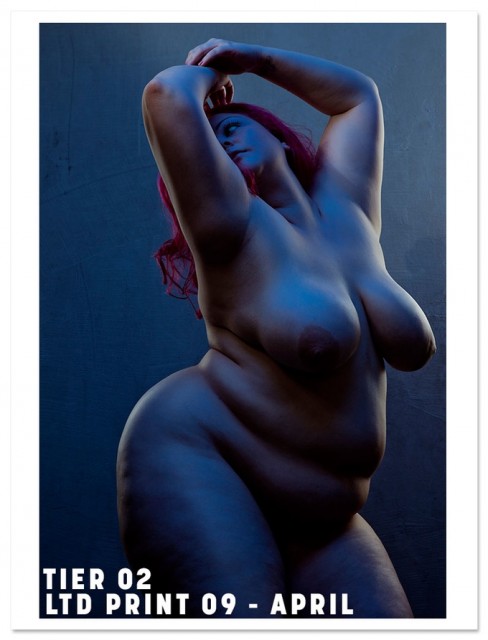 I can't emphasize how important work like this is right now, and kudos to Baby Tattoo Books for publishing it. In an era where our public spaces are policed to exclude art, expression and discussions such as this, during a time when we most desperately need to evolve past the censorship lest we regress to a dangerous level of repression … This book is both salve and energizer for the soul. (And yes, I'm just as surprised as you are that Kickstarter hasn't dome something shitty to the project.)
Now don't forget to buy the book: SLIP : Naked In Your Own Words is $30, and $75 for the limited edition (Temple of Art). Enjoy.
Found via Bill Sienkiewicz.