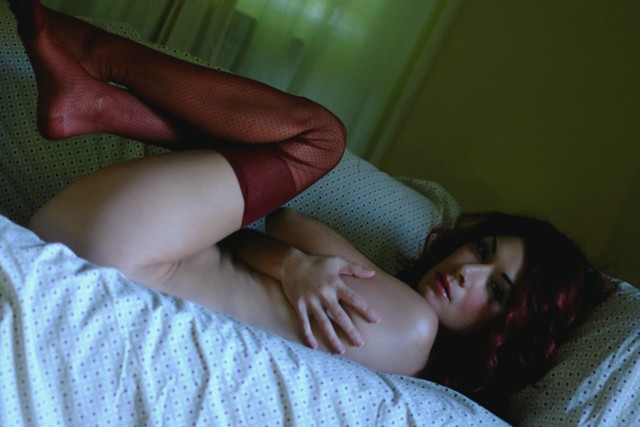 If you're a Tumblr erotic photo/art nudes prowler, you've probably come across photos with the name CubCollab appended to them. Like most things Tumblr erotic or not, the source of these is tough to track down, and Google's increasingly muddled (and prudish) search doesn't help in tracking down artist attribution. Lucky for you, research is one of my fetishes. I found out who, and what, CubCollab is.
CubCollab is model, photographer, stylist and office manager Tanya Dakin and her sweetheart. In response to a comment on her Tumblr, Erotic Tonic, she writes,
Thank you, all the work with CubCollab are intimate projects between myself and my boyfriend who's much younger than I, hence the name Cub, he is not a photographer per-say, I select the location, mostly when we are vacationing, choose wardrobe and styling to play up the surroundings, set the cameras exposure and base tone, and hand the camera over, he shoots and brackets, and interjects his ideas, he then let's me do the rest, skin edits, final toning and adjustments. Lately he is the only one I have been wanting to model for In an erotic sense, I'm losing my hunger to express myself in the hands of others, it's a nice transition into retirement, and beautiful memories we share as artist working together as not just a team, but an intimate couple. We have another vacation getaway coming up end of December, lots of bright rooms with beautiful muted and earthy tones, I'm brainstorming for style and wardrobe already.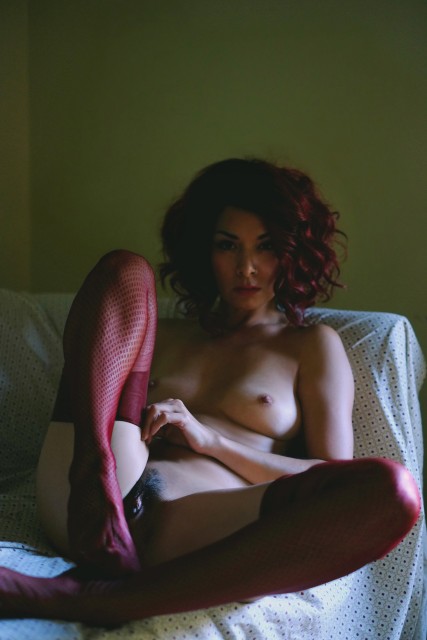 I'm a fan. And now I have another mad crush… and I'm looking forward to whatever direction CubCollab decides to go. Also, this photo she styled has an outfit so cute, I'm dying for it.