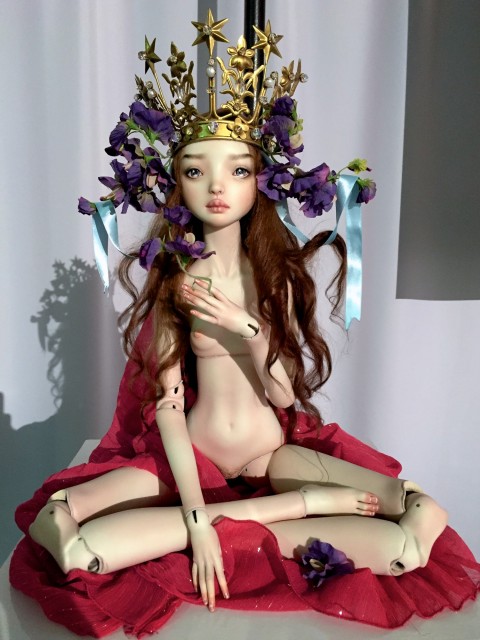 I first discovered the magical, eerie, strangely sensuous and seriously remarkable work of Marina Bychkova – Enchanted Doll – back in 2006 and I covered it on Fleshbot, where I worked at the time (and now sadly many of my posts are 404s). My love for her work only grew, so I was thrilled to post about her again when her work was featured in the December 2012 issue of Vogue Japan.
See why I'm such a huge fan by taking a look at her galleries (and nudes).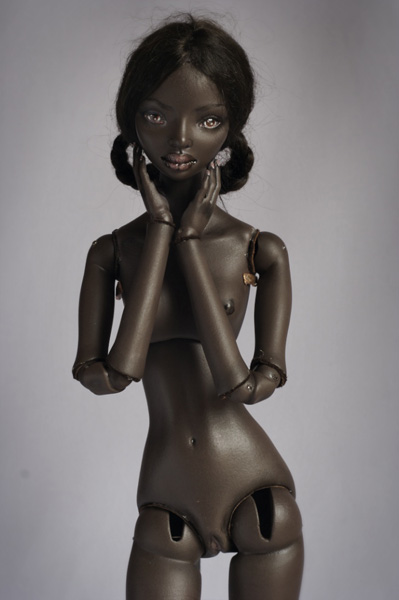 This time, there's no direct reason for a revisit other than that I just wanted to see what she's been up to at Enchanted Doll. She retired six months ago… but couldn't stay retired, yay! Turns out since then, she's been busy – and now has these exquisite Enchanted Paper Dolls for sale. "Currently there are 4 designs: Cinderella, Sapphire, Echo and Imperial Concubine."
And there's an Enchanted Doll book (unboxing here)! She also made an incredible breast cancer survivor doll. There was also a 2015 Enchanted Doll tattoo contest, which is well worth a look. Take the time to click on the entries, as each have multiple submissions from around the world and writings about impermanence, art, and much more.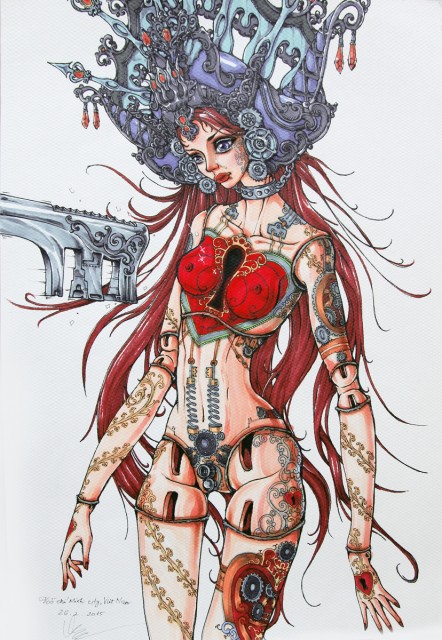 If you like Vancouver-based Bychkova's work as much as I do, definitely keep up with her blog and Twitter account. There's also a monthly Enchanted Doll email newsletter.