Here's a little light pre-Folsom Street Fair fun: Some of the artists and performers at Kink decided to make a mini-parody of Rihanna's superb music video Bitch Better Have My Money (a non-YouTube link is here on Vevo if you're held back by Google's restrictions)., called Bitch Better Lick My Honey. You can tell they had a lot of fun making it, and it looks like they used Kink's rooftop, the Armory's Drill Court and the road along San Francisco's Twin Peaks for locations.
The video's copy on Vimeo tells us, "Daisy Ducati and her best bitches, Maitresse Madeline and Lorelei Lee, take Holly Heart on the sexiest, kinkiest bender of her life." However, while the video is also to be found on YouTube, Kink spokesperson Mike Stabile spoke truth when he said, "Adult content is often flagged and removed from mainstream sites, even when it's it's less explicit than similar content. That's why, even though it's not porn per se, we're working with PornHub as a distribution partner."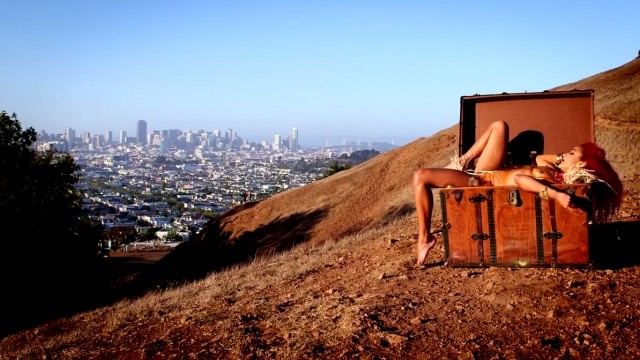 And guess what's not in other blog posts about this? The very explicit fun they had while shooting the video, as seen in this Whipped Ass promo gallery (with videos).