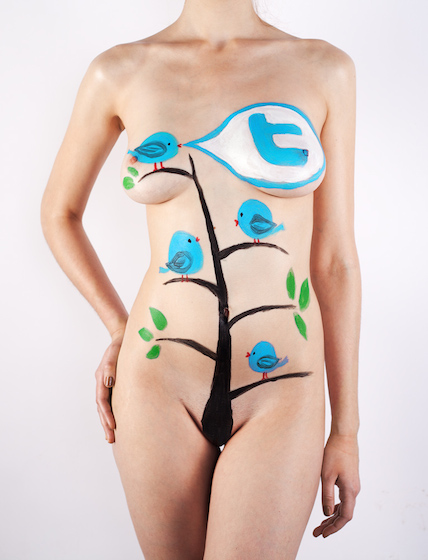 I've featured the work of photographer Exey Pantleev over the years here, so I'm all smiles to see his latest project Geeklendar 2015 (3333). Interestingly, a free printable .PDF version unlocks after he reaches 1000 followers on Twitter.
Pantleev explains, "The new calendar contains 12 programming languages that have appeared in the 21st century, and they may conquer the world." Nearly a year in the making, the calendar showcases 12 models. "All styles and body painting by Sveta Panteleeva. Photography by Exey Panteleev."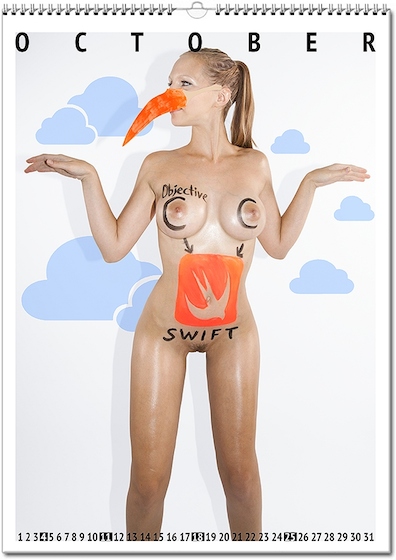 Below, the backstage video for the project.