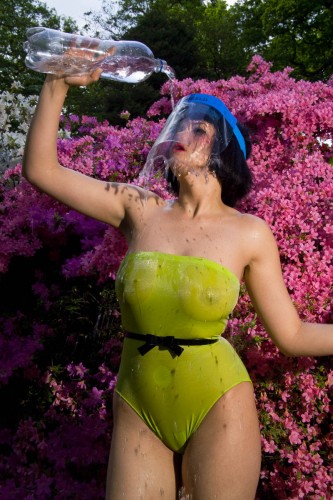 Alva Bernadine – or Bernadinism – is a prolific photographer and while his range encompasses some highly arousing imagery, also embraces the surreal to an extent that (dare I say it) may very well exceed that of our favorite out-there n00dz photog, Merkley???. So when you visit Bernadinism's blog or Bernadinism.com, expect images you'll find hot alongside images that may give your libido a case of spinning dizzy WTF – and possibly an image or two that might turn you off altogether. As with all things porny, cherry-pick your way to pleasure.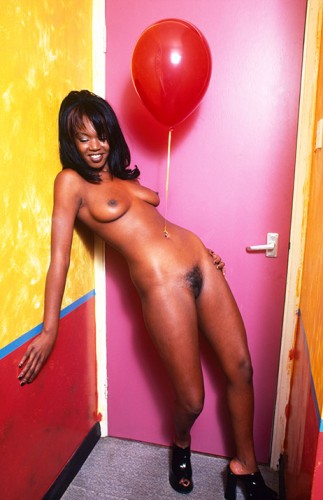 A post featuring Bernadinism here has been long overdue; I was reminded when he emailed me this morning to tell me he's got six pages in a new erotic photography hardcover book (congrats!) edited by Maxim Jakubowski.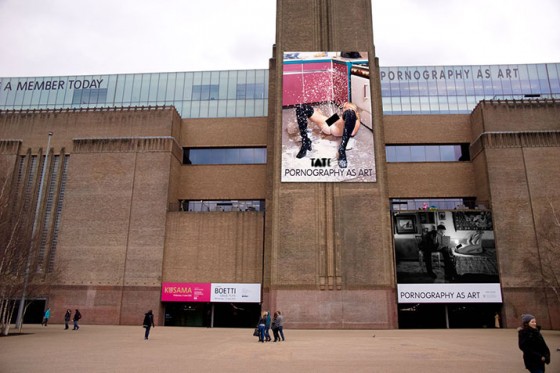 In case you've ever wondered why I'm not a fan of Jakubowski, it's because I had a really bad experience with him in May, 2005. A long time ago, I know, but the issue remains. Jakubowski put my name on the cover and in all the promo materials for "The Mammoth Book of Sex Diaries: The Ultimate Collection of Sex Blogs" (the title changed a few times) before the book was released – and my name was still on the book cover after it was released. I found out the hard way, and no one at Carroll & Graf, or Jakubowski had asked if it was okay or told me in any way. It was actually how I found out about the book, making me worry my work was in it without permission (but also stoked if I was selected – I just wanted to have consent and be made aware of what was going on with my name and work, contracts, rights, etc.). My name was already online in a variety of retail outlets.
I asked him to have my name removed. Jakubowski was not nice about it, and used the tone of, like I was someone who didn't matter anyway – he claimed he just stuck my name on there because he'd somehow found it on Belle du Jour's website. So, I was not included in what was, at the time definitively, "The Ultimate Collection of Sex Blogs." But I was used to sell it. After the book came out my name was still on the cover in all online locations as the book's press push occurred, and the cover with my name appeared on Amazon, AllLibris, Powell's, IBS, LIT, others, and in a few online reviews. Jakubowski insisted use of my name on his book cover was not an issue (but eventually corrected the cover in some but not all places the book was sold).
So I'm excited for everyone who gets published because I want great artists and authors to succeed and receive credit and validation for their work; I'm just not a fan of the way Jakubowski treats people he thinks are not important enough to warrant professional courtesy.