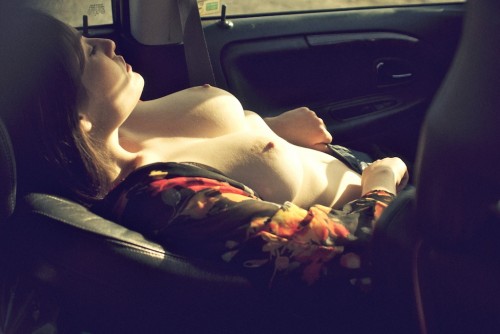 SoCal based photographer Carlos Nunez has a gorgeous body of work online, all of which is highly recommended for an afternoon of ogling nude beauties. His work is much more than tits, of course, and its moods and timespaces for some reason make me feel sentimental for warm afternoons I've never had somewhere lazy and satiated and unheartbroken and dreamy.
Anyway, I found Carlos by way of Red Fangs Silver Claws by Carlos Nunez on Bambiattack. The above image is from Here comes a man with a dull knife, ready to pick a new fight.
Check out his blog for lots of sexy stuff and do visit his online portfolio, with selected shoots.