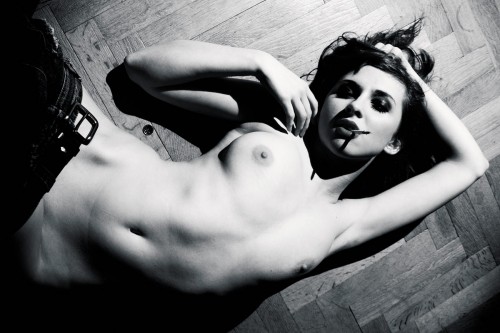 Jiri Ruzek does most of his work in the Czech Republic (including exhibitions and teaching photography), has been shooting since 1995, and specializes in some of the most exquisite black-and-white nudes I've ever seen.
You'll spend a lot of time in all the galleries. Soooo sexy.
The digital 2011 Gallery is where the new work is at, though he also has scorching prints for sale, does work in analog, makes sexy 3D anaglyphs and shoots entertaining nude videos.