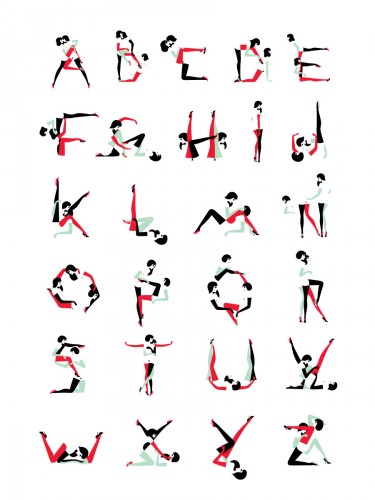 It's easy to love the sexy, seductive art of Makila Favre, whose style blends a start pop art simplicity with bold colors, wonderfully highly technical execution and a truly cosmic, stylish view on sexual play in the iconographic landscape of typography and design.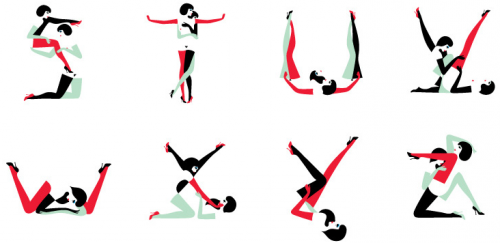 Above is the Lesbian Wallpaper Alphabet – on its page you'll find a short and very sweet animation video of the ladies of letters come to life. Similarly on Alphabunnies, seen below, though the animation is so short you'll miss it if you blink.
Animals get a similarly wonderful treatment by London-based Favre (a French artist). Don't miss the sexy pieces, Lust Triangle (deer) and Lust Triangle (horses).
In Favre's shop, I want to pick up a print of the gorgeous Wallpaper pin-ups. Personally, I want, want, want the 69 Duvet and pillowcase set so badly it almost hurts, though sadly this is just a prototype – for now.