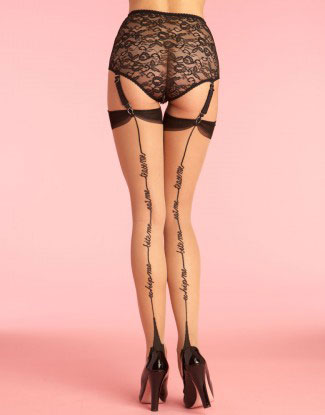 Agent Provocateur's new "Whip me" stockings. Price: a wallet-dominating $70.
Babeland's new Incoqnito Droplet Necklace (nipple clamp vibes). Price: what you'd expect from a high-end designer piece of jewelry-cum-sex toy. Lots.
More gleeful nudity and sexual beauty. It's okay to want this, I think. Price: free. Image by FML Photography.