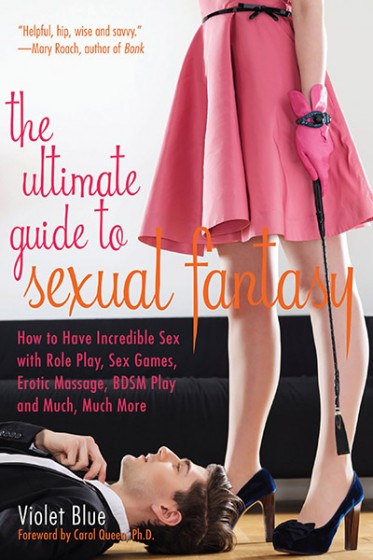 While America's two most famous 'women owned and operated' sex toy retailers got bought out by the dudes from Olde Tyme Big Porn, the incredible crew at Lovehoney (UK) grew an indie empire based on the values that once made Good Vibes and Babeland a revolutionary threat to the "adult book store" status quo. Lovehoney has gone from a small team creating vibrator recycling centers to a global entity, and I think their story is really amazing (so does Netflix).
Lovehoney recently interviewed me about the sex part of my writing career, and totally surprised (and humbled) me by making a giant post out of it! What's more, Lovehoney not only decided they love my new Ultimate Guide to Sexual Fantasy book, the company is holding a raffle giving away four free copies (and all you really have to do is tweet about it).
So, if you want to read the interview, or at least enter a why-not raffle for a free copy of one of my books, check out Violet Blue on Tour: Win the Ultimate Guide to Sexual Fantasy — there's only one day left to enter. If you want an informative, smutty, creative sex guide then get clicking! And if you've come all this way with me and you still haven't read one of my books… go buy one!