VB note: You'll notice that some of these links have affiliate codes on them, which means that using the links when you shop is one way you can support this website. My brand-new Patreon page is also a great way to support this one-girl, indie blog.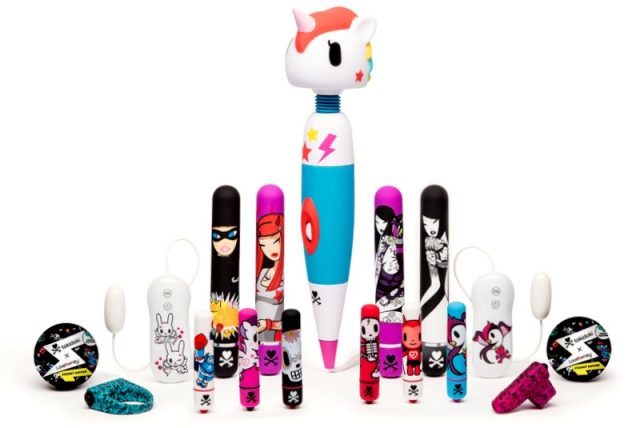 I was really excited when I heard that iconic Japanese style-brand tokidoki was partnering with UK sex toy maker and retailer Lovehoney: I love both companies to pieces. But I didn't expect the tokidoki x Lovehoney Pleasure Collection ("the Kawaii Way to Play!") to come out looking so incredible, and with so many variations that I kind of wish I could have one of each to upgrade my toy collection into a cool and stylish pleasure arsenal. They're also made with body-safe, easy-to-clean materials! Needless to say, I'm in love with the line, so much that I'm doing this rare product post. Check these out:
The classic, rocket-shaped vibe for internal and external stimulation, with 3 speeds and 4 patterns, is the "Girl Power" style ($36.99). I love the Sugar Rush and Pyro the most.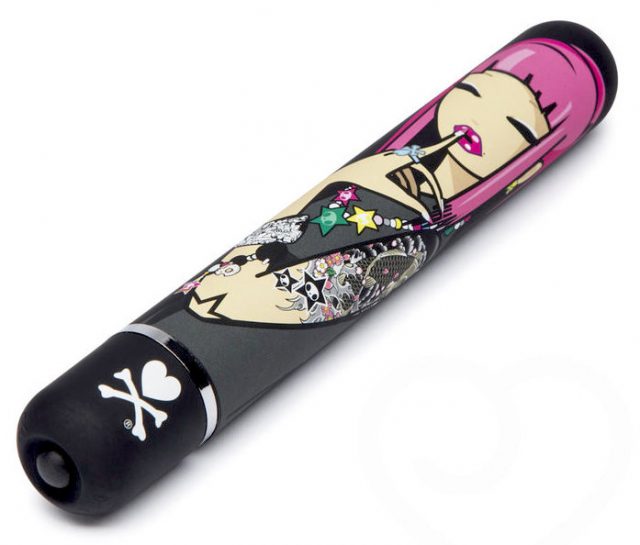 They've also got a finger vibe ($16.99), clitoral mini-bullets ($14.99) and little wired vibes ($14.99), and a fun looking vibrating cockring for partnered sexing ($16.99)… And those sex toys a lot of guys really, really like, the "egg" masturbation sleeves, in four forms of Textured Pleasure Cup (all $12.99 each). The come in four different sensations: Star, Boxes, Solitaire, and Flash.
And finally, they took the idea of the legendary orgasm-workhorse, theHitachi Magic Wand, and gave it a tokidoki makeover in the form of… a unicorn! The Unicorn Multispeed Massage Wand Vibrator ($119.99) has a steep price tag, and I'm not entirely sure about the horn, but it's pretty adorable.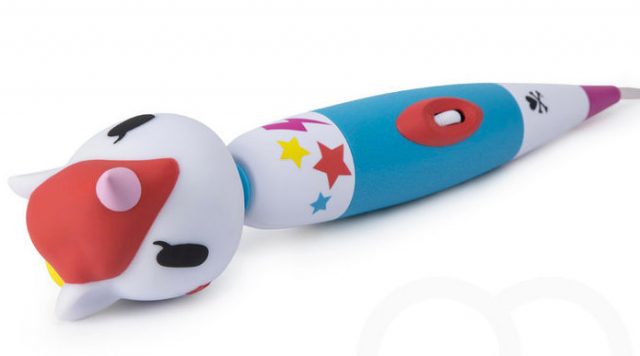 I'm delighted to note that the toys were designed with health as well as pleasure in mind. The tokidoki x Lovehoney range is in either hard, nonporous plastic or silicone, with the exception of the men's Pleasure Cup (which is the only toy that has any latex in it, in case you're allergic). Hard plastic and silicone toys can be completely cleaned, unlike toys made from other porous materials like jelly rubber, which collects bacteria (among other nasty problems). So the entire line is body-safe, and you can also get more info about each toy's materials and form factor at the bottom of its page.