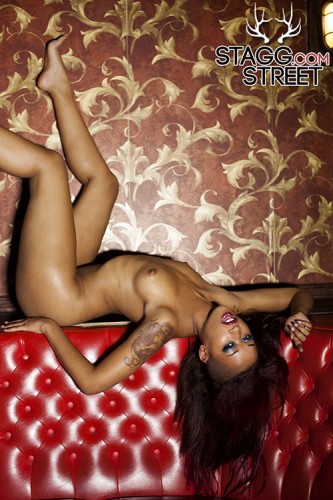 While I've always been a bit frustrated with Brooklyn-based porn photographer Ellen Stagg's technical implementations and marketing approaches, I've nonetheless remained a huge fan of her work since as far back as 2010. Stagg has a talent like no other, and her photosets of fetish models, porn performers and erotic models of all kinds are among the sexiest and smartest in the genre. If you doubt me, or just want to ogle superhot women photographed by a skilled pro, check out Stagg's blog and her art website (she has a Tumblr too, but it's censored, and you can find the uncensored versions of many of the same photos on her blog).
Ms. Stagg also has a paysite, and while I've never seen the inside, I'm guessing it's got the gorgeous women in her photos in more detail, and probably going much further with their erotic displays than the blog teasers that Stagg provides. In all, the models that Stagg features in her work represent the exact kind of diverse sexiness I desperately wish I could find more of in porn and erotica – and that's saying a lot.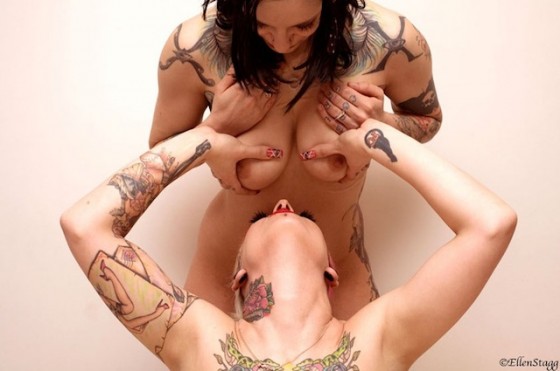 But, here's the point of this post: Ellen Stagg has announced she's doing pre-sales on a 2014 cosplay calendar she shot with burlesque troupe, Wasabassco. The calendar's release date is Friday, Oct 4th, though try as I might, I can't find a single photo from the calendar to show you what the contents might be like – I have no clear idea what's in this thing, if it's softcore-only, if it's worth buying for cosplay fans, etc.
Update 9/14: Ellen Stagg commented on this post and left a link to this video, which reveals some pretty sexy stuff for the cosplay calendar! Yay! Check it out:
[/update]
So I was hard pressed to do a post about it with no content to show you – until I caught something over on Stagg's Facebook page. The first 100 pre-sales for The Wasabassco 2014 Cosplay Calendar get a free 6-month membership to her paysite StaggStreet.com. The calendar is $25; if you joined StaggStreet at the $38.00/90 days deal, six months would cost $76. I'd probably contact Stagg before you buy a calendar though, just to make sure you're within the first 100 pre-sales.