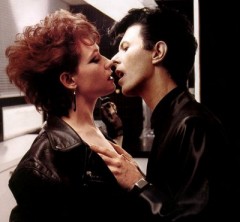 News is circulating tonight that director and producer Tony Scott has ended his life by jumping from a bridge in Los Angeles. He left a suicide note in his office, but there is currently no reliable news on the note's details as of this posting.
Scott will be remembered for Top Gun in mainstream press, but around this blog he'll be deeply thanked forever for directing True Romance and one of the most formative early films for my own personal sex and relationship fantasies, The Hunger.
The Hunger's opening sequence above shows much to this effect – and in addition to my personal love for it, the opening sequence is still considered by many to be one of the most memorable opening sequences in modern film history. it is NSFW and I expect it will get yanked from YouTube for its content, but I wanted to share it with you tonight. I will ever be grateful for having my mind blown with this sequence and all the choices made to execute it.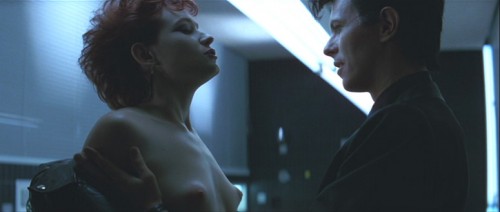 After their opening kills, as they shower together Bowie dreamily tells Deneuve, "We will be together forever and ever…"