Video: "HIHOUKAN (House of Hidden Treasures)" erotic museum at Beppu, Oita Japan (museum now closed, sadly).
The above video is from this io9 post – Japanese sex museums are where your sanity goes to die (NSFW). The post's photos are poorly attributed and the text is meh but the gallery and links are excellent.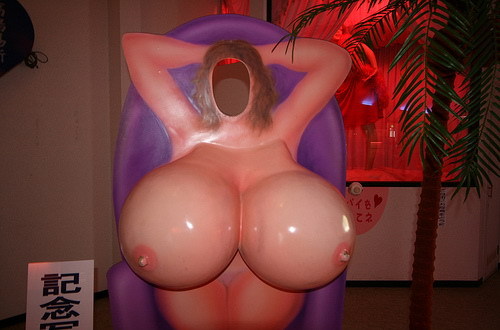 Photo from the Hihokan Sex Museum by Fire on the Mountain.