2011 was a busy year for sex books, and possibly the biggest one yet. The big print publishers that actually *do* produce sex books been stepping up their game, and so have the indies – add to this the self-publishing revolution, something like we've never seen in history thanks to e-books, DIY tutorials, online vendors for self-pub digital books and Amazon's DTP… The market was flooded with juicy sex books, all puns intended.
I usually do an end-of-year list of the sex books I loved the most, the ones I want to make sure you know about before 2012 gets underway. Though I have to admit that there were so many this year, I had to pare the list down to a manageable size so as not to overwhelm readers with dozens of choices.
Here is my selection of 2011's top picks in explicit erotic lit, sex ed how-to's, and more. I did not include any of my own books because I hate it when people make "best-of" lists and put their own work on it – though I really do love the books I got to do this year, all of which were with collaboration with really incredibly talented authors and artists. If you want to peep my 2011 work (I'm really proud of it!) look at the end of this post. It includes my newest book Fetish Sex – currently #5 in Amazon's Sex Bestsellers!
Nonfiction books and how-to guides:
Sex, Murder, and the Meaning of Life: A Psychologist Investigates How Evolution, Cognition, and Complexity are Revolutionizing our View of Human Nature by Douglas T. Kenrick
In Sex, Murder, and the Meaning of Life, social psychologist Douglas Kenrick exposes the selfish animalistic underside of human nature, and shows how it is intimately connected to our greatest and most selfless achievements. Masterfully integrating cognitive science, evolutionary psychology, and complexity theory, this intriguing book paints a comprehensive picture of the principles that govern our lives.
Print : Kindle : Nook
Rubber Life by 3xL
Rubber Life explains the attraction to wearing rubber without judgment and with warm encouragement; it gives solid advice on rubber hookups, dating, relationships and meeting people with similar interests. Rubber Life is also love story. Read my complete review here.
E-Book only; Independently published and distributed (yay!)
Girlvert: A Porno Memoir by Oriana Small (aka Ashley Blue)
A hell of a memoir, and sometimes difficult to read due to the emotionally and physically graphic situations: Oriana Small, AKA Ashley Blue, a veritable artist at heart, weaves through the intricacies of a decade in and out of the adult film industry, love, drugs, and her own firebrand of what it means to live ecstatically.
Print (only)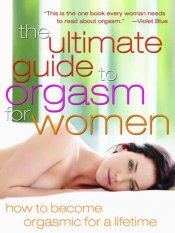 The Ultimate Guide to Orgasm for Women by Mikaya Heart
This is hands-down my #1 recommended book for women about female orgasm. The Ultimate Guide to Orgasm for Women is an unflinchingly honest, responsible, and thoroughly comprehensive exploration of female sexuality. Topics include: The physical types of orgasm; orgasm as an emotional release; the "elusive orgasm" and why some women have difficulty having one; how often we fake them and why; masturbation; multiple orgasms; the male-female dichotomy; penetration and the G-spot.
Print : Kindle : Nook
Big Sex, Little Death by Susie Bright
Susie Bright's fantastic memoir: In Big Sex Little Death, Bright introduces us to her influences and experiences, including her early involvement with notorious high school radicals The Red Tide as well as the magazine she co-founded in the 1980s, On Our Backs—the first-ever erotic magazine created by women.
Print : Kindle : Nook
Naked at Our Age: Talking Out Loud About Senior Sex by Joan Price
This book – I love it so much – could be called the "ultimate" guide to sex over 50. Naked at Our Age is a candid, straight-talking book addressing senior sexuality in all its colors—the challenges, the disappointments, and the surprises, as well as the delights and the love stories. Naked at Our Age gives real-life people over fifty a voice to tell stories of their past and present sex lives, ask questions, and get straightforward advice and information from experts. No topic related to elder sexuality is off-limits.
Print : Kindle : Nook
Erotic fiction, explicit literary hardcore (multi-author short stories):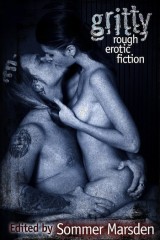 Gritty: Rough Erotic Fiction by Sommer Marsden, Alison Tyler, various
Two of my all-time favorite erotic writers… Plus a host of other stunning authors. Wow. This is dirty. What you will find in this book are tales—tawdry and otherwise—of folks who are on a mission to fulfill their needs. Or, in some cases, people who are lucky enough to have partners willing to help them meet their needs. Dirty, rough, gritty, coarse, sometimes startling—always stimulating. This is love and lust, fucking and seduction on the rough side. The gritty, edgy underbelly of relationships and love and sex.
Kindle (only)
Women in Lust: Erotic Stories for Women edited by Rachel Kramer Bussel
This hot collection is all about women going after the guys that turn them on the most, at that very moment. Sometimes he is someone she knows well, a boyfriend or a husband; in other stories, he is a stranger, and is desirable precisely because he's… unexplored territory.
Print : Kindle : Nook
Hurts So Good: Unrestrained Erotica by Alison Tyler and Barbara Pizio
Intricately secured by ropes, locked in handcuffs or bound simply by a lover's command, the characters of Hurts So Good find themselves in the throes of pleasurable restraint in this new collection by prolific, award-winning editor Alison Tyler.
Print : Kindle : Nook
Photo books: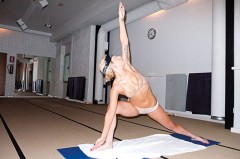 Gaga X by Terry Richardson
Dirty, beautiful and for 18 and over… In this book of original, behind-the-scenes photographs, acclaimed photographer Terry Richardson followed Lady Gaga during one year of her life, from Lollapalooza through the final show of her Monster Ball tour. During the time period Richardson took over 100,000 images of her in all manners of undress. (Sneak peek here.)
Print (hardcover)
SECOND SKIN: The Erotic Art of Lingerie by Patrice Farameh
This book lusciously invites the reader to enter the world of contemporary lingerie design, seductively unveiling all that the heart desires with countless photographs of corsets, garter belts, brassieres, negligees and many more stunning accessories beyond the purely practical.
Print (hardcover)
2011 books by me, if you're interested:
Best Women's Erotica 2012 edited by Violet Blue
Best Women's Erotica 2012 presents the year's hottest bedside reading by top female authors from around the world. These are my favorite stories; they draw you in, turn you on and leave you with amazing memories. This collection has everything from ancounters at Tweetups to food trucks, and more.
Print : Kindle : Nook
Fetish Sex: A Complete Guide to Sexual Fetishes by Violet Blue
Sexy, cool, informative and practical – Bestselling classic Fetish Sex has been completely updated, revised and expanded to include every kind of sexual fetish imaginable. This book defines and explains more real-life sexual fetishes than anyone has imagined to date.
Kindle (only)
Sweet Confessions: Erotic Fantasies for Couples edited by Violet Blue
These outrageously sexy stories break the mold in literary excellence. The lust-inciting fantasies include spanking, exhibitionism, role-playing, three-ways and sensual adventures that will embolden real couples to reach new heights of passion.
Print : Kindle : Nook
Total Flirt: Tips, Tricks, and Techniques Every Girl Needs to Get the Guy by Violet Blue
Total Flirt teaches readers how to walk like a siren, talk like a bombshell, seduce like a vamp, and even how to do all this on the Internet–the essential guide to having a good time anywhere, anytime, and with anyone.
Print : Kindle : Nook
2011 Honorable mentions:
Body Temperature and Rising by K. D. Grace
I am a huge fan of K.D. Grace's explicit, well-crafted writing (I've selected and published her work in multi-author "Best" collections), and this novel did not disappoint me. It's the first of a hardcore paranormal trilogy, and many readers think it is her best work to date. "A voyeuristic encounter on the fells ends in sex with a charming ghost for American Marie Warren who realises she has the ability to unleash demons. Her powers bring her to a coven of witches who practise rare sex magic that allows ghosts access to pleasures of the flesh." After this, things take a turn for the worse…
Print : Kindle : Nook