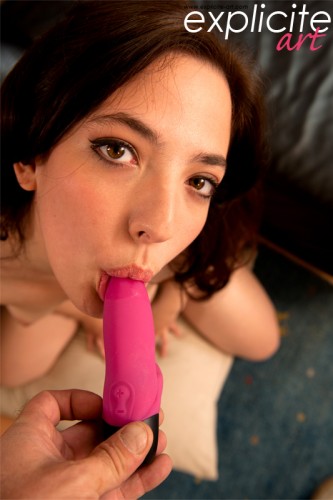 San Francisco – my hometown – plays host to a number of big-league technology conventions, with one of the biggest being OracleWorld. Last year I pointed out that OracleWorld had earned the local nickname "OralWorld." That's not because the attendees can't quit smoking, constantly chew on pen caps, or deplete local supplies of Doublemint gum. No no, dear readers. It's because every year the SF Craigslist Casual Encounters ads from OracleWorld attendees are distinctly orally fixated. This year has more than usual, and let me just say that these Ellison-lickers are always, always more than welcome in our little City That Knows How.
Think I'm kidding about the licking?
Discreet NSA Licking Available For A Sexy Oracle Visitor – m4w:
Tall, blond, very handsome, very discreet, clean cut, professional is seeking a sexy, horny, playful Oracle visitor who might enjoy a completely no strings, no pressure, and no obligation licking at your place today.
Any Sexy Oracle Visitor Need An NSA Sensual Massage Or Licking? – m4w:
VGL, clean cut, professional and very sexy 38 yo is seeking a sexy visitor to the Oracle convention who might want to take some time today to enjoy an excellent, completely no strings, very discreet, very enjoyable, head to toe rubdown that can include any element of sensuality that you might enjoy, including some light sensual touching, oral play, etc. or none at all.
Yes, the studs are out in force – Seeking women attending the SF Moscone Convention Events – m4w (pic)
Hello traveler, are you secretly thinking of escaping that boring convention and stale meeting and inviting an erotic gentleman up to your room and having some day time fun?
This one gets my vote for the hottest (as in, sounds fun to me!) – MWM looking for conference sex with fun couple – m4mw:
In town for Oracle Open World. I've always fantasized about a threesome with a fun or cuckold couple. I can do this Tuesday afternoon and can host at my hotel near Moscone or come to you. If this sounds interesting, please respond with a picture and put "Conference Sex" in the subject line.
Kissing too! There's OpenWorld? More like PrudeCon – m4w
I'm a good looking, tall, clean, fit white guy who loves to kiss looking for an OpenWorld hookup.
Everyone seems inspired by OracleWorld to take a walk on the wild side: horny visiting lesbian sees other oracle-goers – w4m – 28 (downtown / civic / van ness)
I'm staying with friends until the end of OpenWorld, and she mentioned that this is a good way to hook up if I'm only in town for a few days…she probably thinks I'm looking for women, but what she doesn't know won't hurt her! It's been forever since I've been with a man, and I'm craving it!
There is a lot of m4m married activity (as usual), but for the first time I'm seeing w4m – hopefully it's a positive sign of finally ushering in that era of tech equality I've been hoping for.