Spartacus XXX came across my radar yesterday when I caught a Morton Report article puzzling over the high production values and work-safeness of the film's trailer (SFW: Strange New Adult Trailer Trend). Long a fan of porn directors that make work-safe cuts of their trailers for easy sharing, it wasn't exactly news to me. Eon McKai understood this, and despite the adult industry not seeing the value in it at the time, he made sexy but non-explicit shareable virals years ago with much success. That said, I hope Spartacus makes a NSFW cut of the trailer (and make it shareable) as well, so we can really get a taste of the action.
After reading the article, I watched the main Spartacus XXX trailer (above) in a bit of astonishment. This definitely doesn't look like any other cheap and cheesy porn films. It's a parallel of Sam Raimi's Spartacus: Blood and Sand – except clearly, while Starz (now HBO) didn't go all the way with graphic sex, this Spartacus certainly will. Directed by ambitious adult company London Gunn Films, the film stars Andy San Dimas, Jenna Presley, Tommy Gunn, Devon Lee, Brad Armstrong, Nacho Vidal, Gracie Glam, Devon Lee, Ben English and many more. It's set for a November release.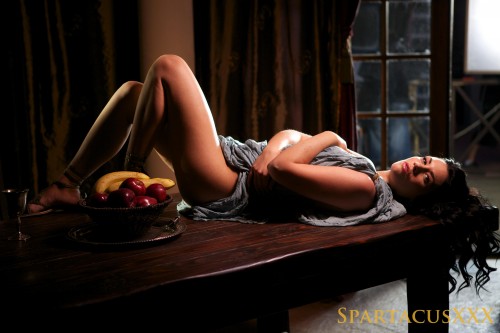 I really hope that the story is as good as the visual presentation. And wow, Andy San Dimas (above) just looks beautiful.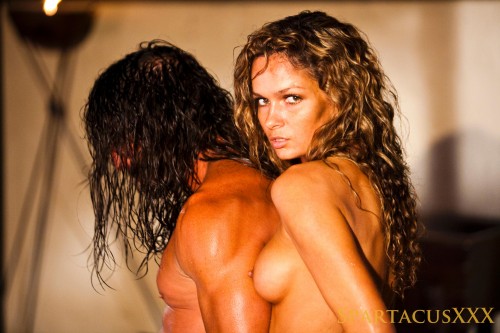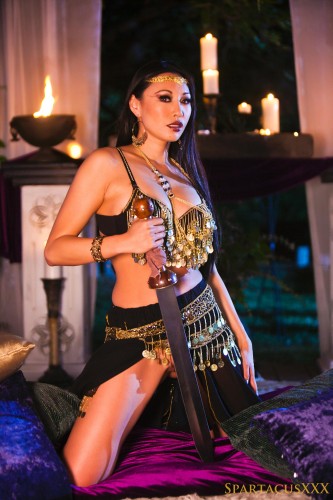 Intrigued to see what the sex might look like, I got in touch with the Spartacus XXX PR rep and they sent me over a promotional gallery. You can see all the images after the jump.