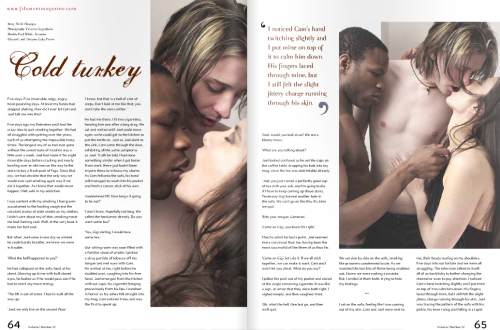 I'm honored to announce that I'm judging Filament Magazine's first erotic fiction competition! Filament is "the thinking woman's crumpet" – an erotic magazine by women, for women, with a lot of male eye candy. It has been suggested that UK-based Filament is a hip indie rival to America's Playgirl Magazine – if Playgirl was hot! The competition is being sponsored by LoveHoney (first prize £100, £50 each for the two runners up) and is open to entrants worldwide. The three winning entries will be published in Issue 8 – and second birthday issue – due out June 2011.
The theme for erotica submissions is 'water', the deadline is January 31, and the word limit 2,250. I'm eyeing submissions and winners for my selection pool when I narrow down my choices for Best Women's Erotica 2012 – basically, you could possibly be eyed for the anthology if you are a winner.
I'm super excited about this! I can't wait to discover new authors, and hope to see familiar writers pull out some surprises. Here's how to enter – but be sure to see the Terms and Conditions for the rules:
1. Check out an issue of Filament Magazine to see what we're looking for.
2. Read our fiction guidelines (.PDF; note that they are not looking for girl-girl pairings or formal BDSM).
3. Write the most fantastic, filthy, lucious, dripping, delightful piece of fiction ever. Your story needs to meet our guidelines and ideally suggest the theme water.
4. Send your entry in the body of an email (not as an attachment) to fiction@filamentmagazine.com by 31 January 2011, 5pm GMT, subject line Filament fiction competition.
You can also follow Filament on Twitter.