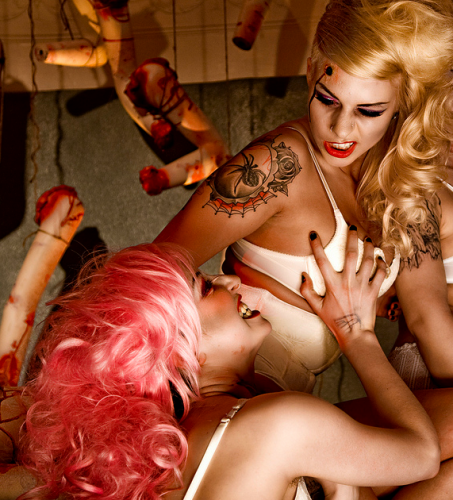 Alt title: Dearest RIAA/MPAA,
Anyway, here's the news via the EFF:
3 More Adult Companies Sue 1,100 Bit Torrent Users
CHICAGO — Another wave of bit torrent piracy suits were filed Wednesday.
The latest action targets 1,100 John Does in three suits waged by CP Productions Inc., First Time Videos and Future Blue Inc.

(…) Steele, who filed the suits on behalf of the companies, operates Media Copyright Group, which offers "turnkey solution for combating online piracy of their copyrighted media." Steele, who offers to track and ID infringers, as well as pursue damages against infringers on a contingency basis, told XBIZ that piracy has set the industry back substantially.

"I don't like piracy," he said. "I think that if left unchecked, the file sharers are going to set back this industry 20-30 years. Why should studios spend money for huge productions, when there are those who get it for free." Steele said that Media Copyright Group has filed six suits so far, including those Wednesday, and that there are more to come.

"We're looking at seven more suits by Dec. 31," Steele said, noting that Media Copyright Group now has a dozen clients.

Steele said that, depending on client, letters will go out to alleged bit torrent downloaders offering settlement deals between $1,900-$3,900 for each infringed movie. "Of course, those numbers are initial settlement numbers," he said. "For those who decline those offers, the bill goes up to about $7,500." (…read more, xbiz.com)
Related: This week's actions from "Operation Payback" (also see the comment)
Image by Urbanphotography Chris LeBlanc.