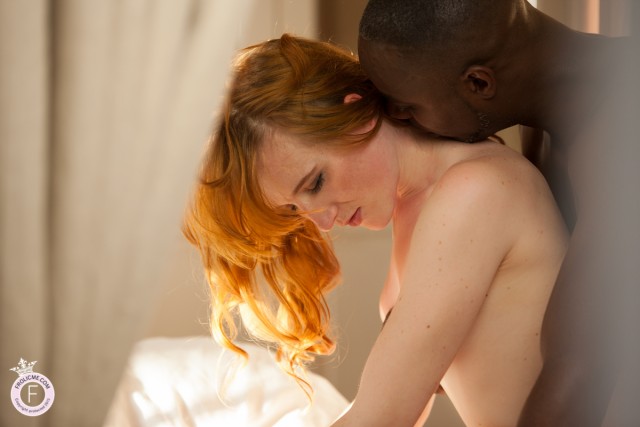 More and more mainstream media outlets are writing about ethical porn: What it means, and who is making it. And that's a really, really great thing. Finally! But while these articles are a breath of fresh air, it still bugs me that these articles don't actually show you what they're talking about. And 'fair trade' porn look so very different than the rest.
This post is based on a recent article that's been making heavy rotation on social sharing sites, How To Find Ethical Porn (adequateman.deadspin.com). Below, I take the article's recommendations of ethical porn, and then I actually show you what this porn looks like. Then, I introduce you to a few more ethical porn sites — ones I feel the article was seriously remiss to leave out. I wanted you to actually see what this porn looks like.
From the article: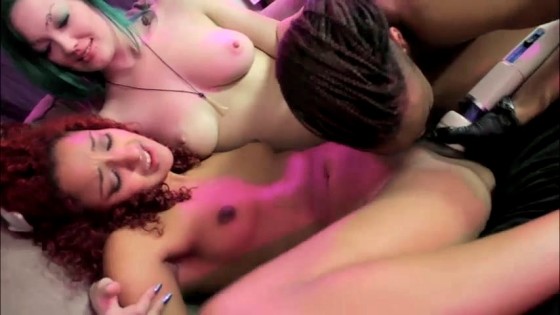 * Alyx Fox, Suzie Spindrift – God Save Queening
* Lorelei Lee, Beretta James, more – Crash Pad's Guide to Fisting
* Jiz Lee, Kay Garnellen, Wolf Hudson, Mor Vital – BIODILDO 2.0
* Dyan Ryan's directing debut, Tooth and Nail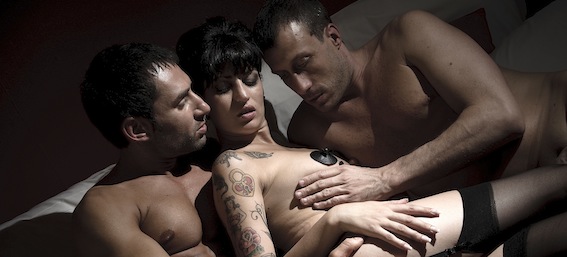 Erika Lust (Heterosexual focus.)
* Room 33 directed by Erika Lust
* Amarna Miller and Maximilian Gambero – Do You Find My Feet Suckable?
* Amarna Miller and Kristopher Kudjoe – Manuel del Placer
* Erika Lust: Five Hot Stories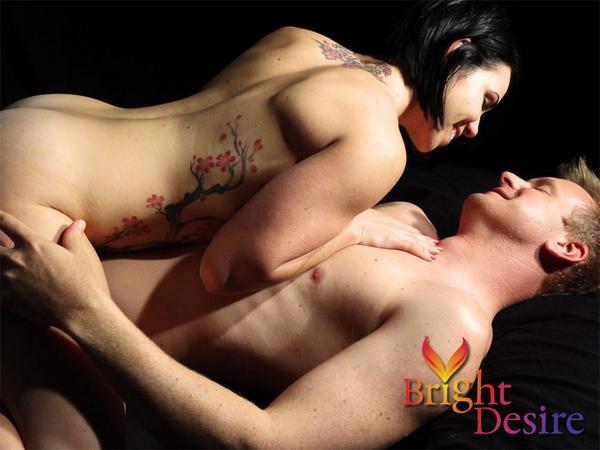 Bright Desire (Heterosexual focus.)
* Mickey Mod, Siouxsie Q – Yes, Sir
* Lucie and Ryan – Tease
* Jade and Tommy – Just Married
* Pandora Blake, D. – Instructed
* Summer Knight, Adria – Taste
Make Love Not Porn — image above is a screencap; sorry, no freebies or samples on the site. (Heterosexual focus.)
O'Actually — this media startup featured in the Deadspin article is crowdfunding to create original film projects … So please, also allow me to suggest that you donate to the astonishing film projects of Four Chambered Heart (Four Chambers). Four Chambers is one of the ways ethical indie porn looks in the Internet era. This is not 'mainstream' porn, it is not part of the porn industry, and it is important –- and not alone. This is part of the actual, wider world of porn; it is ignored by both the mainstream porn industry and anti-porn pundits alike. And Four Chambers is awesome.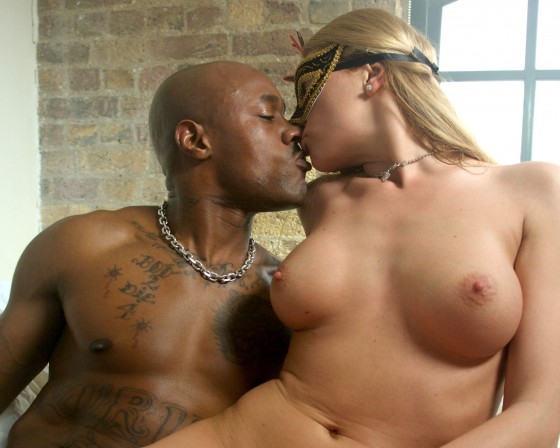 Here's who should be on all lists of ethical porn sites. This is not a complete list, but these are sites that MUST be included in the ethical porn conversation. I must also note that ethical porn is made by people of all genders.
Anna Span's Diary I seriously don't know how or why Anna Span is left off these lists — she's a pioneer and fought to forge the path for ethical, female-made porn in the UK. Female U.K. porn filmmaker Anna Span's fun site. (Heterosexual focus.)
Candice Royalle / Femme Productions Candace is no longer with us, but what she did — carving a space for women's porn, and our voices, in mainstream adult — has changed us forever. New York based female director Royalle has a whole huge catalog of women-directed porn films that have something for everyone on offer. She also has an excellent, highly-recommended line of ergonomic vibrators. (Heterosexual focus.)
Cosplay Deviants This site is by the people, for the people, and we really need more like this. It's a fun, refreshing indie site that features amateurs who take cosplay seriously and want to cross the line into sexualizing their play for an audience who's tired of seeing their desires depicted as yet another freaky thing porn sites try to sell. It's real, hot, and respectful.
Dorcel Club If high-end, moneyed, exquisite, filthy French porn sounds like your cup of tea, prepare to have your mind blown. Not woman-run, though this does not preclude that this site showcases real female pleasure, features diversity that's hard to find in domestic porn, is a feast of real, sexy bodies, and treats everyone with respect and dignity. Marc Dorcel has created an incredible porn site that's best described as Eyes Wide Shut with the masks off. I love this site. (Heterosexual focus.)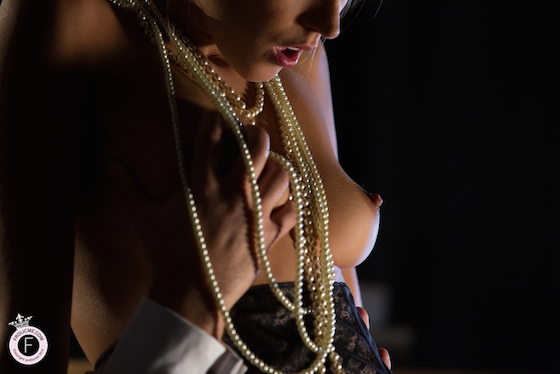 Frolic Me I can't even begin to count the ways I love this new site — yet another one that needs to be on every ethical porn list. It's a gorgeous, very hot woman-run site of films, stories and more —- with really sexy performers —- all of which makes me wish there were more like this. (Heterosexual focus.)
Girls Out West I can't recommend this women-run adult site highly enough. These women have been at the forefront of ethical porn — in Australia — seemingly forever. Very high quality, lots of super-hot couplings (hetero and girl-girl), they make it seem like Australia is full of gorgeous men and women, and that sex with an Aussie is fun, fun, fun. Their site is easy to use and they prize privacy. Superb!
I Feel Myself This indie porn network was one of the earliest original sites to specifically, intentionally make ethical porn, by and for the people who perform in it. Their porn also managed to be insanely hot and beautiful, while retaining a stable of distinctly non-porn performers. The same women who run I Shot Myself have this tasteful, sexy and really fabulous Aussie amateur site: I know women and men who know where to find free porn but pay for this site, and this site alone. High quality and tasteful, with regular free content. They also do really cool things like Feck:Art's 2015 Erotic Art Competition.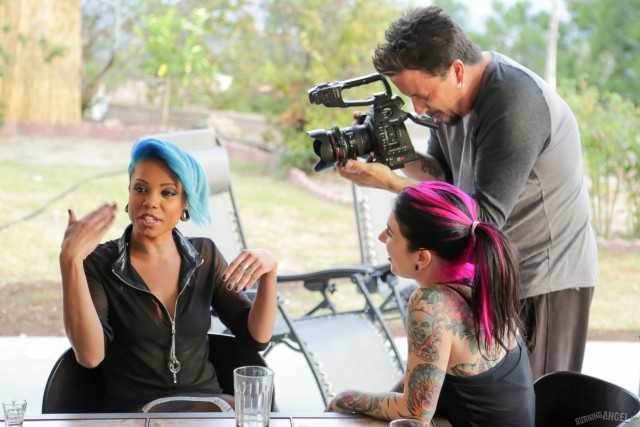 Joanna Angel/Burning Angel Director, performer, leader, fighter; Ms. Angel has become a force to reckon with, coming from mainstream, commercial porn to running her site, where she directs and produces a pipeline of porn that's diverse, fun, nasty, respectful, and real. (Heterosexual focus.)
* Joanna Angel, Jessica Creepshow, Seth Gamble – Jessica's First Time (gallery)
* Kleio Valentien, Derrick Pierce – Ronda Arouse Me (gallery)
* Sydnee Vicious, Joanna Angel, Seth Gamble, Bill Bailey – Sydnee's First Time (gallery)
* Brianna Rose, Xander Corvus – BDSM (photos)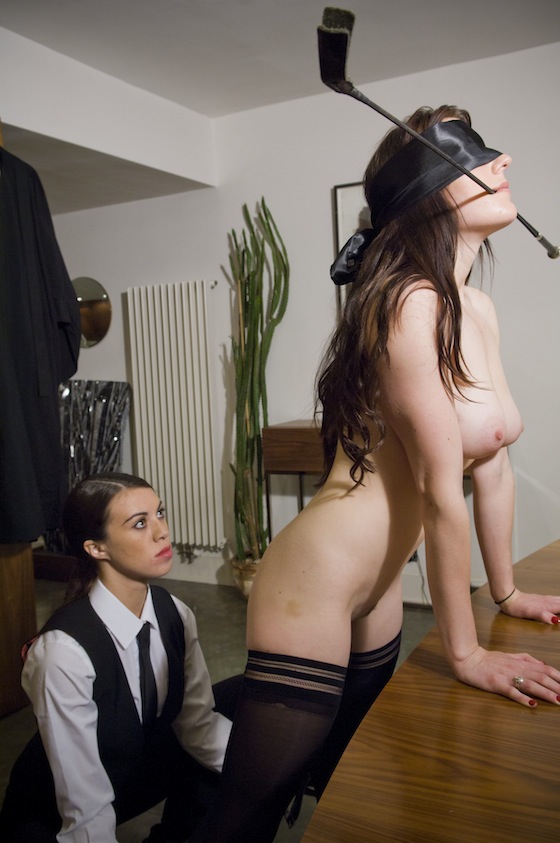 JoyBear This British porn site was focused on ethics and chemistry out of the gate, and it's upsetting to see them caught in the UK's anti-porn targeting. They had a very well-received launch in the press, as a sophisticated porn site for couples who like their romance mixed with raunch. (Heterosexual focus.)
* Tiffany Doll, Samantha Bentley – The Mistress and the Barrister (more)
* Peter O`Toole, Cathy Heaven – Taking Charge (more)
* Barbara, Steve Hooper – A Public Place Fantasy
Nubile Films This is where you'll find beautifully shot couples' porn, with threesomes, experimentation, award-winning girl-girl scenes and much more. I have a great rapport with the woman who runs their content, and she really gets it about why (and how) I insist on ethical porn here. If you're looking for top-shelf, heterosexually-focused, explicit yet respectful porn, with a focus on kissing and connection — without the rough stuff — I highly recommend this terrific site. (Heterosexual focus.)
Tristan Taormino Another pioneer that I'm amazed to see keeps getting left off these lists. Author, sex educator, and someone who managed to merge the mainstream porn industry with ethical fair trade porn ethos in porn films she directed. Her films feature professional porn performers, yet she cast them with a formula that matched sex partners by finding out who they really wanted to have sex with. (Heterosexual focus.)
* Tristan Taormino: Lexi Belle in Penny Flame's Expert Guide to Rough Sex
* Tristan Taormino's Expert Guide to Pegging (strap-on couples, male receptive)
* Tristan Taormino: Penny Flame's Expert Guide to Handjobs
* Tristan Taormino's Expert Guide to Threesomes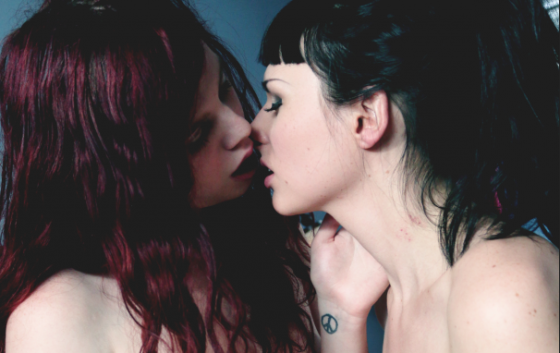 Trouble Films Any list that has ethical queer porn on it is incomplete without including Courtney Trouble's work. The Trouble Films Network is writer, director and performer Courtney Trouble's independent queer porn film empire. The porn is high quality, explicit, and regularly wins awards for hot sex scenes with a huge variety of sex acts and diverse performers.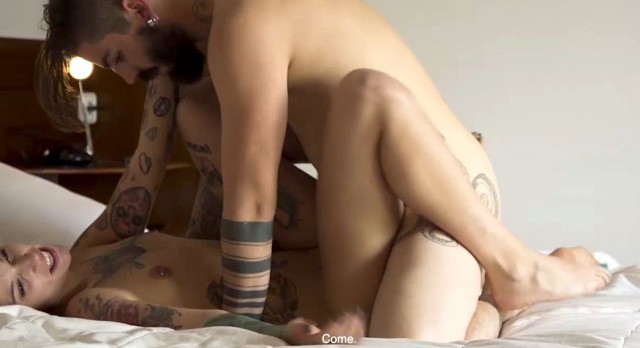 Verso Cinema This new European indie is incredible, "a collective of internationally multi awarded filmmakers," who say, "The prevailing language in porn has always been unimaginative, unrealistic and poorly made, stigmatizing itself as an ordinary and dirty product and devoid of taste and quality. It doesn't need to be so."
* Silvia Rubi, Gabe Tonic, David Santos – Thr3e
* Miriam Prado, Jorge Prado – Sweet Sacrifice
* Selina Ak, Alex Ak – Bluette
* Silvia Rubi, Gabe Tonic – Belle Dame
Lastly, no one ever mentions this website — my website, Tiny Nibbles. Since 2001, I've been collecting and curating strictly ethical, sex-positive, all-gender, all-color, and all-orientation porn. For going on 15 years, it's the site people visit to discover new porn that they know is ethical, and there's none like it. You'll notice that this content is really hard to find — that's because all the sites we all use to find stuff (Google, Facebook, Tumblr, etc. — and even the big porn tube sites, who target making deals with mainstream porn) purposely omit this huge part of the internet. Tiny Nibbles doesn't create porn, but deserves to be on the lists of sources for ethical "fair trade" porn, too.
Many of the links here are affiliate links. That's how the indie ecosystem works to keep us all going, and it's how we support each other. Until very recently, the indie/ethical porn genre had ZERO support from the mainstream porn industry. Rather than take ad dollars from companies I have no connection with, I choose to share my valuable traffic and personal endorsement with people whose mission is like mine — celebrating sex-positive pleasure. There are more ethical porn sites, personally vetted, in my right-hand sidebar.