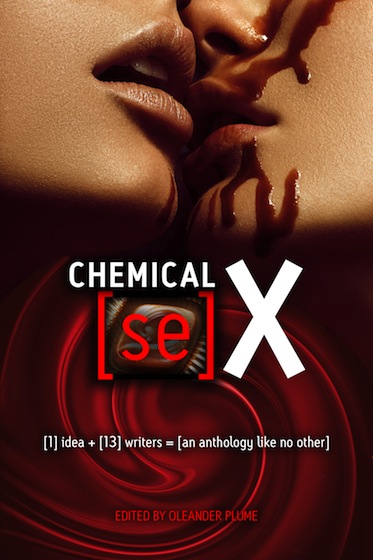 Welcome to the 2014 Holiday edition of Kink Your Kindle!
With the exception of some nonfiction titles, I promise every book recommended in this post contains explicit sex. The literate porn you'll find in my handpicked selection below ranges from romantic lust to character-driven — yet very explicit — porn. I take pride in these posts: All of these authors are highly skilled, and there's no doubt each pours their heart into their work.
Expect unpredictable and rich stories, complex characters, deliciously realistic sex, and unforgettable narratives. I hope this selection of high quality dirty ebooks, new sex nonfiction, and smart smut distracts you (in the best way) from holiday silliness.
NONFICTION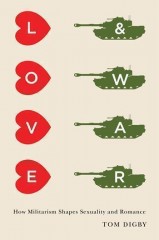 Love and War: How Militarism Shapes Sexuality and Romance ($12.49) by Tom Digby
"From the bullying of a little boy with a "girl-colored" lunch box, to an American general left furious at the indifference to traumatized World War I veterans, to aboriginal tribes who exist outside our militaristic frame of reference, to the causes and effects of today's ultra-misogynistic porn, Professor Digby serves as our congenial and insightful tour guide through the misty territories of "male" and "female," patiently showing us the path to a better way of configuring the relationship between the sexes."
Polly: Sex Culture Revolutionary ($8.49) by Polly Whittaker
"Maybe you've experienced some big city sex and kink culture. Maybe you have heard about it. Maybe you just landed here by mistake. However you found Polly, you have found a delicious and delightful book. It is raw, honest, funny, heartbreaking, and of course, very sexy. There's no entitled ego in this memoir, just a fascinating and deep exploration of a woman living a tough life and making the best of it from London to San Francisco."
Grave Desire: A Cultural History of Necrophilia (7.99) by Steve Finbow
"If sex and death are the two pivotal obsessions of the human species, Steve Finbow nails both of them simultaneously in this brilliantly incisive cultural and corporeal history of necrophilia, by assembling seminal case studies together with the aberrant literatures, visions and theories they've inspired. Pathologically and outlandishly good." -Stephen Barber
Wild Girls Club ($9.95) by Anka Radakovich
This Anka Radakovich's newest collection of experiences writing her sex column; 40 first-person nonfiction stories take you through her experiences and reactions as a tourist visiting the most far-out sex things she can think of. It's a fun read, and I'd best describe it as addictive junk food — a quick read, easy to gorge on, and fun to read out loud to friends.
The Client's Guide To Hiring Male Escorts ($2.99) by Jason Jordan
"Like a conventional date, the appointment with a male escort is rarely smooth sailing. This book has the answers to many dilemmas, including what to do when contact a male escort who refuses to discuss intimate details or prices over the phone, and when male escort arrives and looks nothing as you expected because he used fake pictures in his ad."
FICTION
The Mighty Quinn (2.99) by Sommer Marsden
"Sommer Marsden may just be the queen of lovable characters. This story is hot, like wildfire in the outback hot, but it is also an excellent story that we all relate with – wanting change. Quinn, recently dumped, needs a new outlook or perhaps a new attitude. Throw in an aging burlesque dancer and a cop with a heart of gold – well, read for yourself. I loved these characters – Frenchy needs a book of her own! Read it! Read it! Read it!"
Chemical [se]X ($4.99) by Oleander Plume
Go Deeper Press writes, "Chemical [se]X is a 13-story, one-novella anthology that comes courtesy of editor Oleander Plume. What happens when you experiment with aphrodisiac chocolates? Well, courtesy of some of erotica's best authors, there are many different takes here, and they're all original and destined to press one, if not all, of your sexy buttons."
A Touch of Steel: Erotic Tales of Warriors ($4.99) by A.D.R. Forte
"Six new original stories by A.D.R. Forte that weave science-fiction and fantasy with the erotic power of soldiers, hunters, and fighters of all kinds. In one story ('Immortality') Captain Trey Danner is awed by the mysterious and captivating new Colonel on base. Her legendary prowess in battle is a source of much speculation and rumor among the soldiers and the more intimately he comes to know his Colonel, the more Danner wonders if the stories are true– if perhaps she really is an immortal, unable to fall in battle…"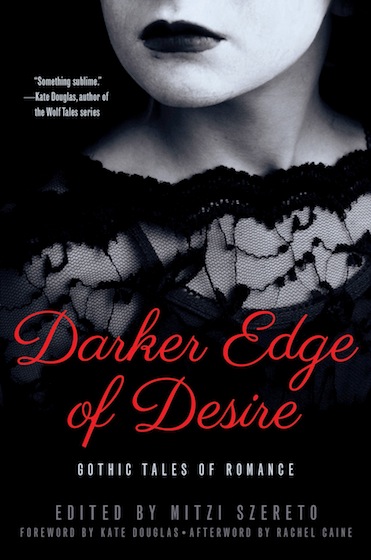 Darker Edge of Desire: Gothic Tales of Romance ($9.99) edited by Mitzi Szereto
"Mitzi Szereto has brought together out-of-this-world romance and fantasy writers who let passion drive the heartbeat of their paranormal tales (…) Venturing even further into the world of supernatural romance than she did in the critically acclaimed Red Velvet and Absinthe, Szereto conjures an atmosphere filled with the distinct Gothic flavors of thrilling danger and exquisite eroticism."
Filthy Housewives ($3.89) edited by Violet Blue
"(…) what you need to know about Filthy Housewives is that it offers literary pornography at its finest. What's masterful about this collection is the sheer erotic creativity it displays. Every single story might start off sounding like something you've read someplace, some time, but no—Filthy Housewives offers seven arousing, inventive sexual fantasies, and each one will provide you with at least one moment, one image or scent, that will stay with you long after you've finished reading. It's like the Bible of go-to scenes for a quick yank: unzip, close your eyes, and conjure up (for example) an image or two of Marcus and his wife enjoying young Thad in America Monroe's "The Professor's Wife." Sheer ecstasy." –Jacob Louder
The Ingredients of Bliss ($4.99) by Lisabet Sarai
"Accomplished cook Mei Lee 'Emily' Wong knows exactly what she wants—her own show on the Tastes of France food channel. But life is full of complications. First, her deceptively nerdy producer, Harry Sanborne, initiates Emily into the delights of submission. Then her boss, legendary chef Etienne Duvalier, begs her to dominate him. Her plans fall apart in Marseille as a Hong Kong drug syndicate kidnaps both Etienne and Harry…" Also recommended: Bangkok Noir ($2.99)
Sherlock's Scandal ($1.99) by Suz deMello
"A bored Sherlock is a dangerous Sherlock. His twin vices of cocaine and sex could prove his undoing, until he meets his match in elusive, enigmatic Irene Adler. Hiding her heart, Irene deserts Sherlock in the midst of their affair. He schemes to win her back, but the lady won't come easily to hand. Instead she forces him to compete for honor, glory and love."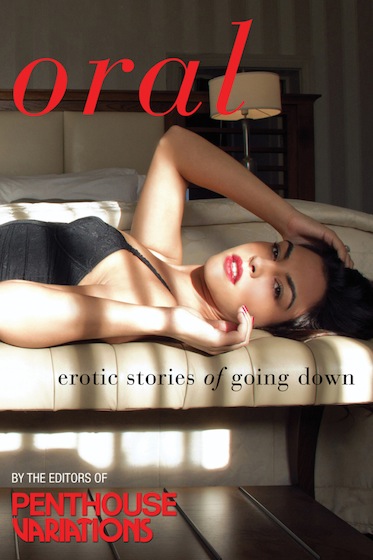 Penthouse Variations on Oral: Erotic Stories of Going Down ($9.99) edited by Barbara Pizio
This is really a well-selected collection. "In the debut of the book series inspired by the wildly popular Penthouse Variations Magazine, the focus is on oral pleasures of every kind. Penthouse Variations on Oral reminds us that nothings is more appetizingly erotic than a good blow job and that going down on the object of your affection is sheer bliss for both parties."
Intrusion ($2.99) by Charlotte Stein
Cheesy cover, great book. "Beth falls hard and fast for oddball Noah, who is hesitant to receive sexual pleasure due to past trauma. The sexual tension — which Stein is an expert at writing — is almost as intense as Beth's frustration with being unable to reciprocate in the bedroom. Readers won't want to wait to see what she does next. (RT Book Reviews)"
Wrapped Around Your Finger ($9.99) by Alison Tyler
"Entirely suited to one another, Jack and Samantha continue to explore their sultry, kink-drenched love affair. Jack, a dominant's Dom, pushes Samantha's boundaries, making Sam do things she'd never thought she wanted to -— never believed she would. He takes her in public, on stage, punishes her with both sensory deprivation and erotic overload. Yet can she manage to stretch her love for Jack to incorporate his carnal need for his male assistant, Alex, as well?"
Gangbanged Couples: Erotic Tales of Extreme Bisexual Submission ($3.69) edited by N.T. Morley
"These explicitly erotic tales of adventure junkies in love accompany each other in hardcore action of the dirtiest kind, sometimes sexually submitting to large groups of men, other times finding themselves at the mercy of gleeful ladies who wield strap-on cocks with skill and force. No one in this book is going home until they get what they came for… and maybe a little bit more."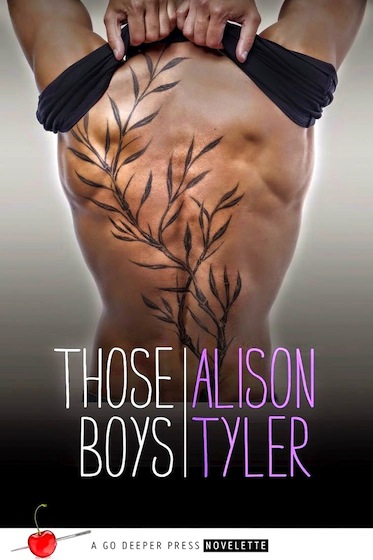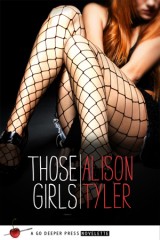 Those Boys ($5.99) Edited by Alison Tyler
"Bisexual dom Sandy meets Rem in his local horse-and-tack store while shopping for a quirt. He's instantly taken by Rem's shocking good looks and the way he struts around in an old Western-style shirt. "A preening peacock" Sandy calls him, before announcing, in the hottest of ways, what narcissists like Rem deserve. Sandy brings Rem home to Vanessa (Those Girls, $1.99) where all three enjoy intensely erotic BDSM sex, with Sandy pushing everyone's boundaries in ways they want and he knows they need."
'tis the Season ($0.99) by Sommer Marsden
"'Tis the Season for a fun, flirty tale of holiday passion: A perfect short, cheerful read at that busy time of year. Nothing but lots of humor with a festive cast of characters, a dashing hero, a good-hearted heroine and a warm afterglow. All thanks to the magic of Christmas…oh, and a stuck thermostat."
MOAR!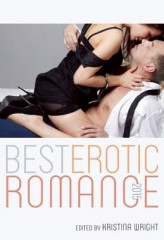 Recommended pre-order titles, coming out this month:
Previous Kink Your Kindle book lists: