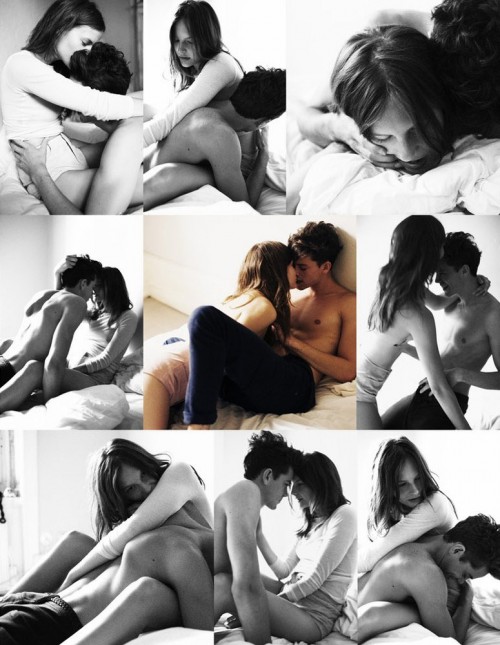 After weeks of scheduling, I finally met with documentarians for Sex In America this afternoon, a six-part series on sex around the world. I was being interviewed for their American segment. Most of their questions were about sex education in these United States, and as it happens when you explain these things as if from the outside, I realized while talking to them just how essential and life-saving the website Scarleteen has been, and still is.
We just got out of a long, long sex ed winter here, with eight years of Bush's abstinence education in public schools barely behind us. That means a couple generations of teens all over America came into puberty, their bodies went absolutely berserk with changes and hormones and confusing urges and desires, and *all* they were told by the public educational system was how babies were made. Meanwhile, the internet exploded: these things happened at the same time, and this is important. Concurrently, information was withheld from kids, while the online world of sex expanded at an unmeasurable rate. I'm very, very glad that what I set out to try and do — be a disruptor of the sex information distribution lockdown — was possible and became a reality. When kids needed real answers, they went online. Because the various online sex communities valued education above all, from dirty birdie pornographers to sex bloggers to college advice forums, we sent as many kids as we could to Scarleteen.
The world is better for it. At SFSI we watched the horrifying (and sadly predictable) effects of Bush's war on sex ed seep into the lives of kids across the nation. As the years of abstinence education wore on, our nightmares came true in spikes of teen pregnancy rates and STD/STI rates in under-20s. We knew this was coming, and it was underscored by the fact that more and more calls to our sex help lines were coming from more and more teens. The questions they asked got increasingly alarming in their sheer lack of understanding and information about even the most basic sexual mechanics.
Scarleteen is a non-profit that has been there for teens when our system abandoned them. We could send under-18-year-olds there and know they would get accurate sex information, real sex answers, and a carefully guarded community where they would be safe. Scarleteen has been around since 1998. Scarleteen is the highest ranked online resource for teen sex education — and it is the least funded.
See what Scarleteen does.
Personally, I think people in porn from Kink to Vivid should put their money where their mouths are and kick down to make our kids smarter and safer, for when they reach the age of making decisions about where their porn dollars are spent (or not). Imagine if some of that tech-sector money we see thrown around for bullshit startups and community website failures trying to get kids to buy more Facebook game credits — if these people put a little dosh into this vital online resource. THIS would be social media practicing harm reduction.
Instead, it is funded by people who want young people to have safe and happy lives, especially when it comes to the big scary topic of sex. People who fund Scarleteen want the world to be a better place for kids. Kids who are scared, confused, bullied about sex, being targeted, being violated, needing advice, feeling suicidal about sexual orientation or desire, kids who can't ask anyone for help about topics ranging from infections to rape, learning about sex terms, finding doctors, learning about privacy, wondering how to say no, and desperate to learn when it's going to be okay to say yes. No religion, no judgement, no hidden agenda. Scarleteen does everything it does, for FREE.
Today is the last day of the Scarleteen Sex Ed Blog Carnival, and I am honored to be the final participant.
You can tell kids it gets better. You can practice online harm reduction. Give to Scarleteen.
Scarleteen is also fabulous on Twitter. Photo from Sara Blomqvist by Andreas Öhlund for Stockholm Spring 2011