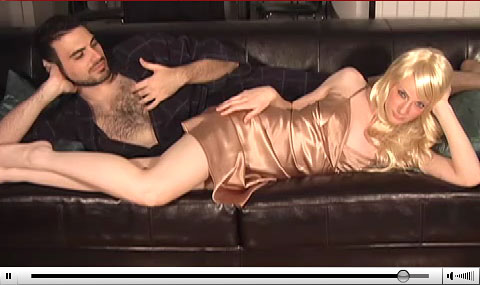 My office chair almost burst into flame! I squeezed my mouse until it squealed! My nose became a soy latte launching device! The elastic in my panties couldn't take the heat!
OMFFGGG — Casey and Rudy (#3 and #3) made a video for me — VIDEO: SEXY — in response to the Top Ten Sexiest Geeks of 2006 list! It's laugh-out-loud hilarious and mon dieu are they sexxay in it. You have to see it even if just to hear the lines about things like "the Rose of the Kevin." When it's dark later, I'm *so* going to hang a piece of mistletoe on my cinema display and search for Galaticast on Flickr… Thank you #3 and #3 for the best holiday gift, ever!
Watch the video! WATCH THE VIDEO!!!!!!