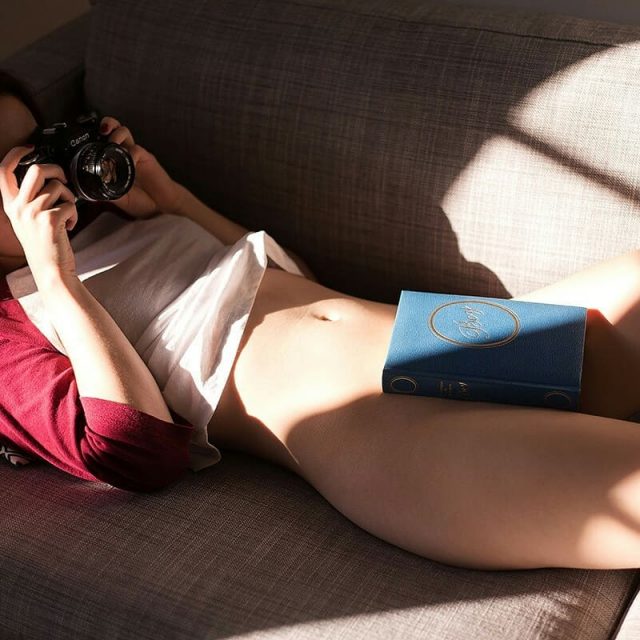 Something about this news broke my brain. Cloudflare literally equates a platform for the mere discussion of sex work with naziism. And Cloudflare only feels bad about the nazi part. I can't stop being angry about it, and I've been paralyzed with depression over it. After nearly 20 years of battling front-line censorship on merely talking about sex in a sex-positive, all-gender and all-orientation context (and still being broke, censored, and largely ignored about the hypocrisies behind it all) I just don't quite know what to do. My articles about it are massively read and shared. The most vulnerable and at-risk will literally die as a result of actions like those of Craiglsist, Cloudflare, and Reddit. But none of the decision makers — the gatekeepers of speech and human expression — care. "Around 3PM ET on April 17th, Switter — a social media space for sex workers — went offline. Its disappearance, however temporary, indicated the FOSTA-driven loss of yet another haven for sex workers, this time in the form of content distribution network Cloudflare."
* Switter, one of the last online spaces friendly to sex workers, was just banned by its network (Verge)
Nothing really new, still the same depressing state of being rendered silent and invisible (and equating sex to nazis). Let's all thank Facebook for starting the internet trend of literally equating sexual expression with naziism, and companies like Cloudflare for backing them up. Also, there's no word on why it took Facebook 14 years to share this. "The expanded guidelines may be lengthy, but they're broken up into six categories: Violence and criminal behavior, safety, objectionable content, integrity and authenticity, respecting intellectual property, and content-related requests. "
* Facebook publishes full internal guidelines on violence, hate speech, and nudity (Daily Dot)
Anti-porn pundits literally conflate supply with demand, which is what many of us (who've worked for major porn retailers) have been explaining to the world for a very long time. "One of the major contentions against the adult film industry is that it continuously pushes the boundaries of sexual conventions, becoming "harder and harder" with every passing year. … In the present article, we sought to assess these claims. To our knowledge, no previous study has systematically examined the temporal tendencies in depictions of aggression. Indeed, while some viewers (both men and women) undoubtedly enjoy aggression and degradation of women and find such videos to be arousing and gratifying, our study provides no support for the claim that the majority of viewers prefer to be exposed to such images."
* "Harder and Harder"? Is Mainstream Pornography Becoming Increasingly Violent and Do Viewers Prefer Violent Content? (T&F Online)
"For the people fighting against Backpage, the closure of the website represents a moral victory, a blow to pimps, and a godsend for vulnerable communities. However, a wide variety of interest groups, including many people within the sex-work community, women's rights advocates, antitrafficking organizations, and LGBT rights activists, see these actions as blows to vulnerable communities and godsends for pimps."
* How Sex Ads Became a Battleground for the Future of the Internet (The Ringer)
Find this post interesting? Support its creation on my Patreon page.
Economist is super late to this story. Still, there's one bit of new info. "The rules were due to come into force this month. But in March, buried at the bottom of an unrelated press release, the government pushed the date back to the end of the year."
* Online porn will soon require age checks in Britain (Economist)
"The first US penis transplant was successfully performed in 2016. Last year, a uterus transplant recipient gave birth for the first time in the US, too. Now, doctors at Johns Hopkins University have successfully transplanted an entire penis and scrotum to a young serviceman who sustained injuries in Afghanistan resulting in the loss of his genitals."
* Johns Hopkins performs the first total penis and scrotum transplant (Engadget)
Cool event on Wednesday in Boston: Robot Sex: Connection, Privacy: Ethics in the 21st Century (Museum of Science, Boston)
"Former "Smallville" actress Alison Mack has been arrested and charged in federal court with sex trafficking, sex trafficking conspiracy and forced labor conspiracy. According to investigators, Mack was "in the first level of the pyramid" below Keith Raniere in the sex cult DOS, and she actively recruited new members and solicited compromising material from them to use as "collateral"."
* 'Smallville' Actress Allison Mack Arrested In Connection With Sex-Slavery And Branding Cult Nxivm (Digg)
Much gratitude to our thoughtful sponsor, Nubile Films.
— Shitty Future (@Shitty_Future) April 20, 2018
"The waterbed soon made its presence known throughout every realm of American media. Porn films like 1971's The Session and The Big Snatch featured them. John Lennon owned one. James Bond boned on one (in 1971's Diamonds are Forever, when Sean Connery got intimate with Jill St. John on a waterbed filled with fish). Then there's also 1977's The Van, a teen sex comedy that's basically just about a guy who puts a waterbed in his van to pick up women."
* Waterbeds Are Back, But Will They Make You Better at Fucking? (MEL)
"… only an hour after the Access Hollywood tape was made public, top officials at CAP [Center for American Progress] received an exit memo from a young woman who'd just quit detailing the sexual harassment she experienced from Benton Strong, a manager on her team — harassment, she wrote, that management already knew about — and how she faced retaliation for reporting it."
* Inside A Divisive Fight Over How A Top Progressive Think Tank Handled Sexual Harassment (BuzzFeed)
Main post image by the amazing erotic photographer Chill via Design You Trust.