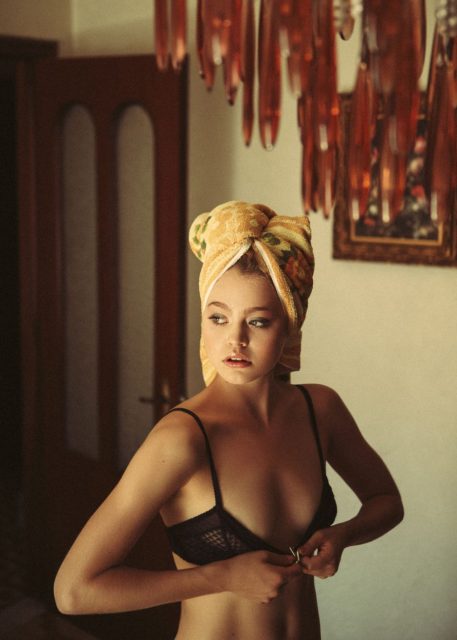 Has anyone else commented on the anti-porn rampage we saw in The Guardian last week? We knew they were anti-porn and anti-sex work, but to have them double down on it in the month it's being reported that mandatory age checks (read: tracking of UK citizens' activity online) begin in 2018 is reprehensible for a publication that supposedly staked their reputation on championing privacy and freedom from surveillance. Hypocrites. The threats to human rights online UK citizens are facing with filtering and tracking have The Guardian's longstanding and now-refreshed, fact-challenged anti-porn stance to blame, right along with Daily Mail and others. Here are two from last week:
* The danger of porn goes beyond just sex – it normalises unchecked desire (Guardian)
* Porn warps culture. I hope credit-card checks nudge adults out of the habit (Guardian)
I didn't enjoy being the one to tell an ex-lover of January's that she was dead. I also think she'd want it to be clear that she ended her own life, on her terms, and didn't gently "pass away." If I ever die, please describe it in the most confrontational, thought-provoking, and accurate terms you can think of. "On her website, JanuarySeraph.net, Seraph described herself as a "mercurial cunt, a pro dominatrix, an adult performer, a kinky adult video producer, a latex fetishist, a pervert with wanderlust, a dreamer, a doer, the id of some girl."
* Fetish Star January Seraph Passes Away (XBIZ)
Find this post interesting? Support its creation on my Patreon page.
I'm intrigued by this talk next month, I hope someone can go and write it up afterward. I'd like to read the paper, too. "… the use of Internet connected haptic sex toys seems to involve a not-insignificant risk of users being deceived about the identity of the person they are having "sex" with. As we shall see below, it is arguable that in such cases the user would become the victim of rape-by-deception …"
* Teledildonics and rape by deception (PhilEvents)
"A team of researchers from the universities of Dhaka, Bath, and Bath Spa set out to conduct one of the first large-scale studies into kissing in a non-Western context. The study, published in Scientific Reports, found that there is a right way to kiss: as in, literally most people tend to turn their heads to the right hand side while making out."
* People Are Hard-Wired to Turn to the Right When We Kiss (Vice)
"Orient Industry was founded in 1977 by former sex shop owner Hideo Tsuchiya, who noticed that customers who had bought inflatable latex sex dolls from his store were returning to complain of punctures. Tsuchiya sold his shop and used the money to set up his own business with the aim of manufacturing a more durable product."
* From sex toys to works of art: 'Love doll' maker seeks to shed seedy image (Japan Times)
Much gratitude to our thoughtful sponsor, Nubile Films.
""What if we tell you that Gujarat gets three times kinkier during Navaratri?" A representative teased. "Or that Bhopal buys the most flavored condoms in India. Or that Panjim knows more oils than just coconut. Or that Uttar Pradesh, unlike the state, wants to get bigger!""
* ThatsPersonal.com Explores India's Sex Toy Habits (XBIZ)
"Currently, 12 states require discussion of sexual orientation in sex education, according to a Guttmacher Institute review of sex ed in America, while the rest leave the matter up to individual districts. Of the 12 with a requirement, three require the schools only disseminate negative information about sexual orientation."
* How Some Schools Are Making Sure Sex Ed Is Relevant to LGBT Youth (The Atlantic)
Main post image via C-Heads: Dorothee in Sicily.