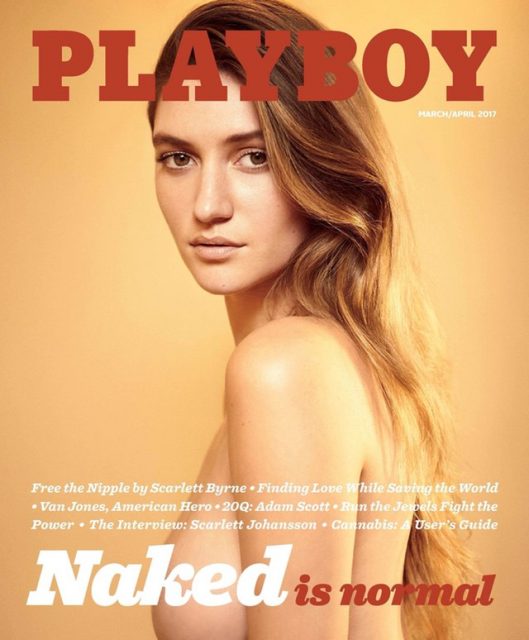 As longtime readers know, I've been a vocal critic of Playboy since the beginning of this website — over 15 years ago. Not because I dislike nudie mags, obviously, or to dis the remarkable journalism Playboy has been host to in the past. What's continually irritated me about Playboy is they way in which they've spectacularly failed to embrace sex culture and sex-positivity ushered in with the modern Internet.
Around 2000, when I began this site, several websites had sprung up featuring skilled photography of unbelievably sexy, and still tasteful (yet slightly explicit) galleries of beautiful women. They thrived and exploded in different directions with diversity that Playboy sometimes rejected outright — specifically when it came to tattooed, queer, diverse, or kinky women. I found it kind of offensive that the sex magazine which held my respect for publishing Hunter S. Thompson couldn't get its shit together when finally faced with the sex-positive revolution.
I'll admit I relished blogging things like MetArt galleries while Playboy struggled to have a functional website — MetArt, a "fair trade" erotic site founded in 1997. And doing this kind of online publishing as a woman. As in, "let's be proud of our bodies, our sexuality, unapologetic about our sex drives, celebratory about being pleasure-seeking, and unshameable."
It's the shame part that brings me to the latest chapter in Playboy's internet sexuality life-crisis. You probably remember how in October 2015 the magazine announced that it was doing away with nudity. Claiming the "battle" had been won to normalize sex, the then-CTO told press that since the internet was so soaked in freaky porn, the types of nudes Playboy featured were now passé.
Of course, most of us knew he was both ironically right and totally wrong. The internet is indeed soaked in porn guys with dated mindsets about sex and gender and pleasure find freaky — as in, sexual diversity that doesn't cling to a narrow definition of pleasure. And yeah: Playboy's formulas were passé by 2005, when they had barely started to put the magazine online and were featuring women that upheld conventional sexual beauty standards of the 1980s.
Despite the internet and sex blogs and the sex-positive sex-ed revolution, Playboy never took a risk with sex and it never truly sexually evolved. Disavowing nudes with a wholly sex-negative statement about the wilds of internet porn made sense to me for a magazine that had no idea what the viewers of such material really wanted. It felt to me like the magazine had finally admitted it didn't really like sex. That shame was actually its commodity, not pleasure.
A couple weeks ago, the magazine once again changed its mind. Hugh Hefner's son described to media a tense situation on the board after nudity was removed, and spoke out against the decision on the generally obvious grounds that Playboy without nudity doesn't make sense for the brand.
Sounds like good news, right? Not exactly. The magazine's newest issue declares "Naked is Normal" for Playboy March / April 2017. Yet it has managed to out-sex-negative itself again by keeping the models' pussies either covered by objects, or by erasing them into nonthreatening Barbie mounds with Photoshop.
You read that right: The new Playboy is pussy-phobic. Naked is not really normal.
The Vagina Monologues started in 1996, for fuck's sake. So now, other than an occasional article we have little reason to look at Playboy, other than out of morbid curiosity about an aging brand that's still terrified of taking sexual risks. To the point of — once again — insulting viewers.
So now, as I've been lovingly curating for you for over 15 years, here are the tasteful, sexually celebratory, and diverse babes we deserve. These galleries will not leave you high and dry.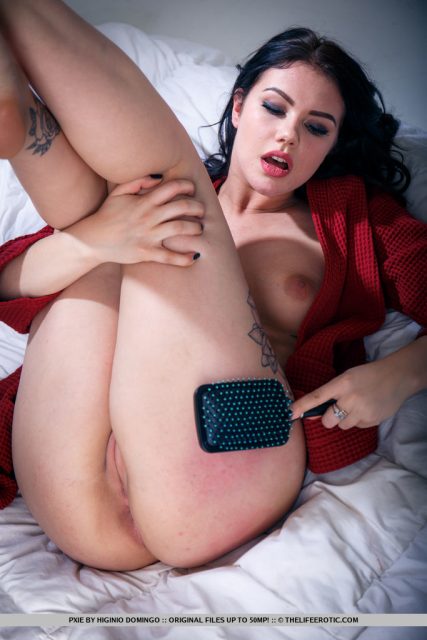 Pxie – Spank
Karissa Diamond – Make Me Purr
Zarina A. – Tenixo
Ardelia A. – Lonha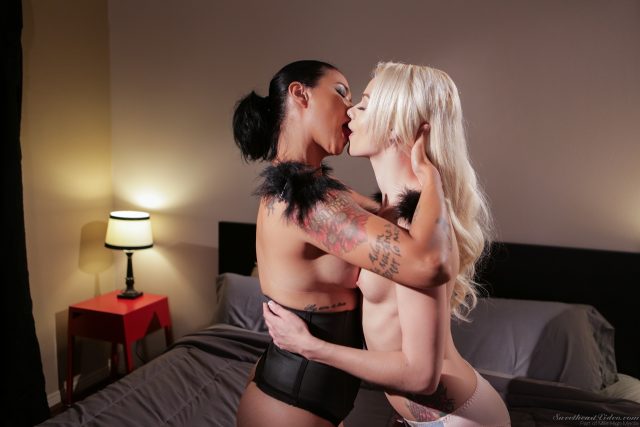 Lucy Heart – Wenty
Inga – My Big Love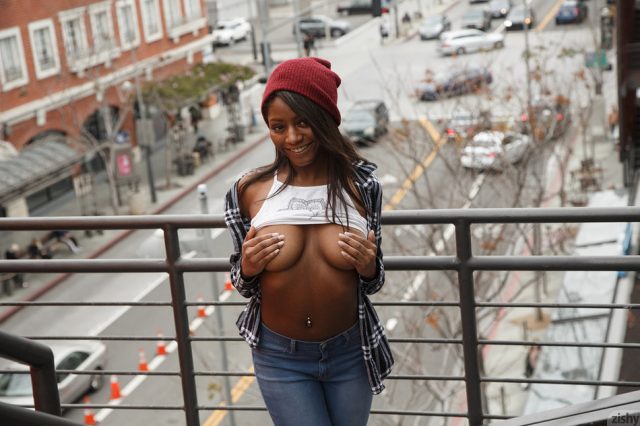 Simone Miles – African American
Heaven Starr – Republic Indecency
Gwen Stanberg – Fixer Upper
Kerry – Erotica
Liuba – Carnival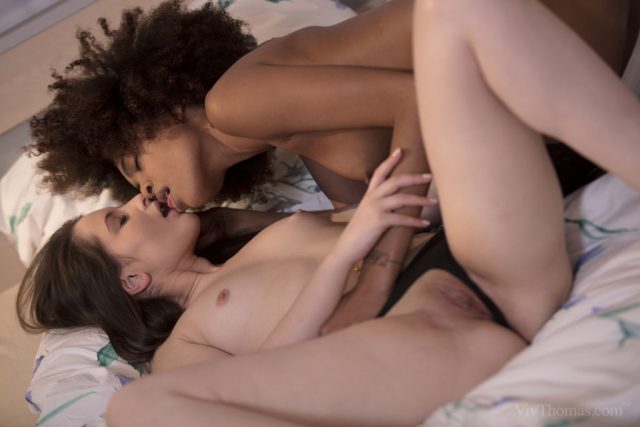 Liona Levi, Luna Corazon – Mischievous
Penelope Cum, Stella Cox – Curious
Kira – Evening Comes
Eselda – The Exciting Meeting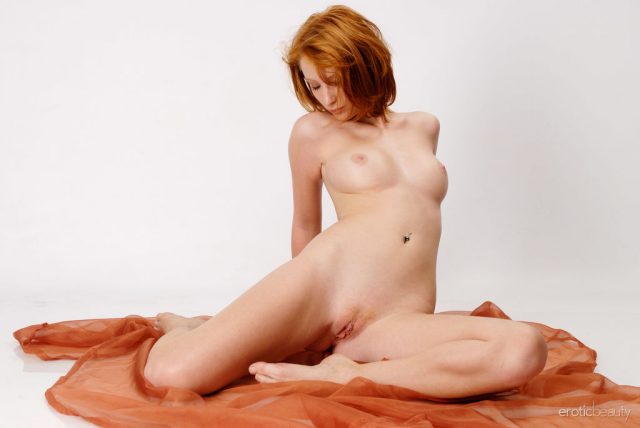 Clelia – Simply Red
Olesya D. – Show Off
Jasmin Veracruz – Sushi Lips
Michelle Rodriguez – Whole Paycheck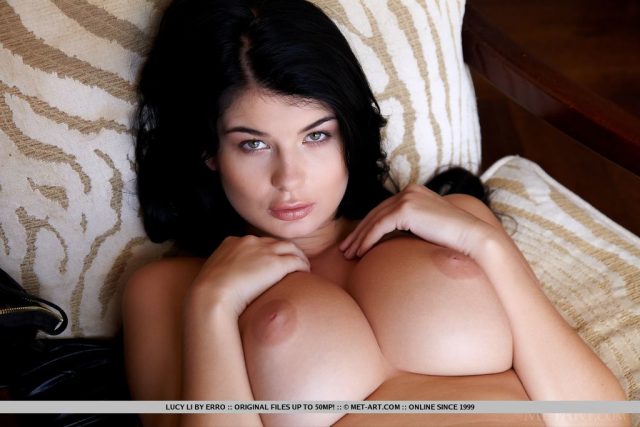 Lucy Li – Flenad
Paula Shy- Revaza
Ryan Keely – Nurse Me
Dani Daniels – The NYC Project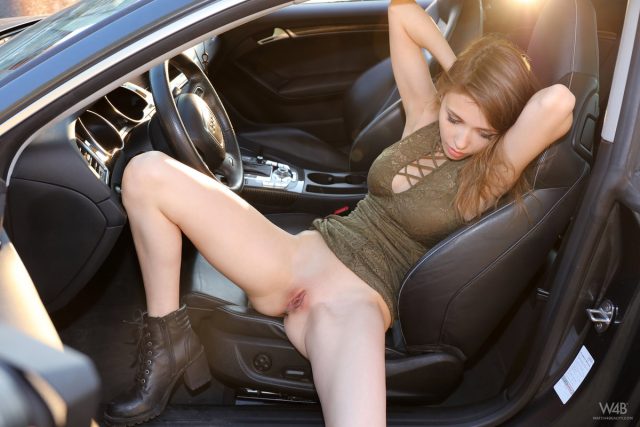 Milla – Testing RS5
Li Moon – First Time
Adel C. – Alishu
Pammie Lee – Tamoi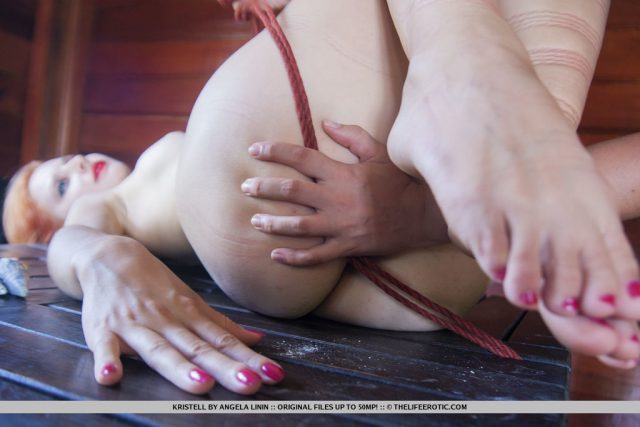 Kristell – Strapped
Eva Kahil – Rope
Sakura – Bound & Determined