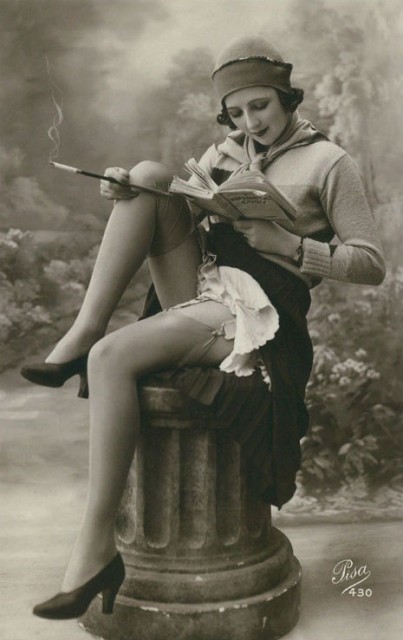 As many readers know, I post Sex News roundups at least twice a week. Below are the hands-down weirdest news items that came through these pages in 2016. If you enjoyed this post, which you won't see on Facebook because I'm banned for linking to this site, please consider supporting this site on Patreon.
"A 21-year-old Australian tradesman has been bitten by a venomous spider on the penis for a second time. Jordan, who preferred not to reveal his surname, said he was bitten on "pretty much the same spot" by the spider. "I'm the most unlucky guy in the country at the moment," he told the BBC."
* Spider bites Australian man on penis again (BBC)
"Officers put him in the back of a police car and spoke with the woman who called police. She told them she saw the man standing near a parked van at 805 St. Nicholas Street. She went on to explain she saw Henson pull his shorts down and place his genitals in the front grill of the van that was parked on the street."
* Ohio man arrested after trying to have sex with a van (NBC4i)
"At 9:45 PM on Wednesday evening, a masked man entered the [sex toy] store and pointed a gun at the woman working behind the cash register. … The robber's biggest mistake came when he tried to reach over the counter; Amy and a coworker began pelting him with sex toys, ultimately chasing him out of the store."
* Two Sex Shop Employees Fought Off A Robber By Pelting Him With Dildos (Distractify)
"A man with a bionic penis has been inundated with offers of sex but says he is too tired to take advantage of any of them. Mohammed Abad, 44, lost his virginity to a sex worker in April after being fitted with the £70,000 eight inch prosthetic in 2012. But he doesn't seem in a rush to go for another round and has blamed his long work hours as a security guard."
* Man with bionic penis is 'too tired' to have sex with scores of female admirers (Metro UK)
"We're in the dentistry school lab at King's College London, which has been taken over for the day by Taiwanese artist Kuang-Yi Ku for his Fellatio Modification Project. … The next step for everyone is to design our dream oral sex prosthetic, adding texture through tiny rubber bumps, cones, ribs and ripples."
* Sex and dentistry: I made a fellatio prosthetic for my mouth (New Scientist)
"The firm behind a proposed Geneva café where customers can receive oral sex whilst sipping their coffee is considering using robots instead of real-life [sex workers]."
* Geneva 'café fellatio' considers using sex robots (The Local)
Warning for survivors of sexual assault, abuse, and trauma. "The lawyer defending an alleged choker-rapist [a serial attacker of sex workers -VB] told a jury on Thursday that Jacques Rouschop couldn't physically have committed the vicious sex crimes he's accused of because his hernia "makes it too painful to have sex from behind, his stomach is too large and his penis is way, way too small.""
* Obese man accused of sexual assault uses micropenis, big stomach defence (Ottowa Citizen)
"The Emojibator isn't only about a tumescent vegetable being used to achieve millennial pleasure. Rather, the researchers behind the product have tapped into cultural quirks specific to the millennial generation: we have fewer sex with partners than past generations and we'd rather not deal with people face-to-face."
* Now you can have sex with the eggplant emoji (Salon)
"The first time I used them, I got a slight tingling, which freaked me out at first — is it time to contact my physician? But then I realized it was just the Nadkins working. That was their way of saying, "Hey, sport! These balls are clean and dry. Enjoy your day!" And I did. I enjoyed it very much."
* A Painfully Detailed Review of Nadkins, the Napkin for Your Sweaty Balls (Esquire)
"Micha Stuntz has had so much medical grade silicone oil injected into his manhood that it now weighs 9.5lbs – the same amount as an average cat. He revealed that his super-sized schlong now measures 9 inches in length and 5.5 inches wide."
* Man with 10lb penis reveals all about his 'creative' sex life (Daily Star)
"A man who has to give police 24 hours' notice before he has sex despite being cleared of rape is to go on hunger strike. The single man, in his 40s, admitted to previously having an interest in sado-masochistic sex and used to visit a Fifty Shades Of Grey-style fetish club with an ex-partner. He has accused North Yorkshire Police of "sour grapes" after his acquittal for rape at a retrial, having spent 14 months on remand."
* Man banned from sex without giving police 24 hours notice goes on hunger strike (Mirror UK)
THANK YOU SNOPES. "The sensationalized headlines, misleading opening sentences, and brief social media summaries of the story employed by such publications suggested to readers that the dog had developed a preternatural ability to sniff out pornography, leaving many people wondering just how it is that pornographic images (especially those stashed on computer storage devices) smell any different than other types of images…"
* Utah Gets Its First Porn-Seeking Dog? Not Really. (Snopes)
"Spectrophilia is a mysterious and exciting prospect, particularly if you've grown tired of the whole warm body-on-warm body thing. Maybe that's what brought you to this particular Google search. Or perhaps you've brushed up against a sexy phantom and want to lure her back into your orbit. Whatever your motivations, here's how to do that."
* You Asked: 'How to Attract a Ghost Sexually' (Maxim)
Main post image via Dangerous Minds.