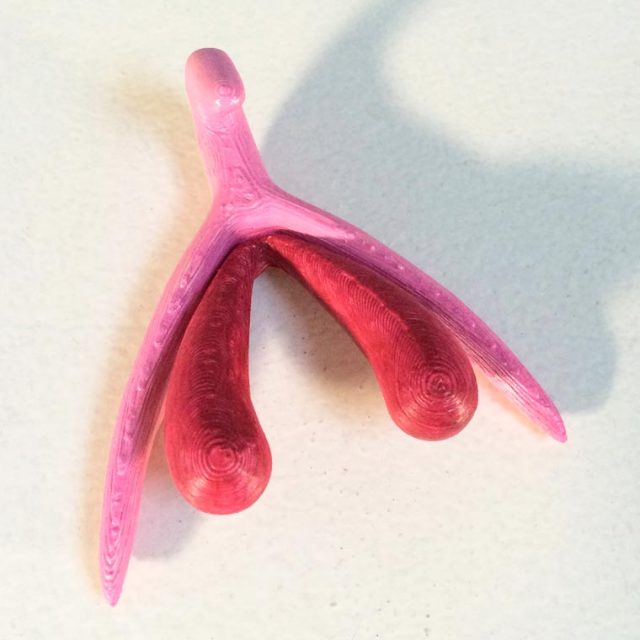 Warning for survivors of sexual assault and trauma. "The two hefty block quotes I've featured so far could have been — perhaps, normally would have been — the blog post here. "Hey, folks, here's a thing to read, this woman whose husband doesn't want to fuck her, she writes pretty, check it out, it's about the human sexual condition, that's our beat, enjoy." But, um — you remember where I wrote that her story is "pretty unflinching about the ugly parts"? In one of those ugly parts, she recounts her tendency to rape her husband. She doesn't use that word. "
* Her Husband? He Really Wasn't Interested (ErosBlog: The Sex Blog)
Thanks to our sponsor in Spain, women-run Lust Cinema.
Now the NHS has joined the #PornPanic ? https://t.co/VdNYpq8tmg @DrDavidLey

— Sex and Censorship (@PornPanic) August 15, 2016
"Ozzy Osbourne is the latest in a string of people (almost always men) to diagnose themselves as "sex addicts." As a professional sex educator who has spent 20 years advocating for healthy sexuality, I want to speak up and critique the idea of "sex addiction" as it's commonly understood. In many ways, the concept of sex addiction has been fabricated by "addictionologists," the people who claim they have the addiction, and the media. The concept has rapidly been accepted as truth when there is still no substantive evidence that sex addiction is real. This is dangerous on so many levels and we are asking the wrong questions."
* Now Ozzy: 6 Reasons We Need to Question Sex Addiction (Medium)
"Because we live in a sex-negative society, presenting poly relationships as "just" sex is a powerful way of signaling that these relationships don't deserve to be taken seriously. Sex-negativity isn't a uniform phenomenon—there are pockets of sex-positive people, pockets of the tragically repressed, and plenty of everything in between. But on the whole, we tend to think that "real"-love relationships are serious—and should be shored up with social and legal privileges—whereas sex is "just" sex. …"
* Dear Media: Polyamory Is Not All About Sex (The Establishment)
"Since 1969, Werner Herzog has chased mirages in the Sahara desert, examined the plight of Nicaraguan child soldiers and documented the harrowing lives of Antarctica scientists. But in his new film Lo and Behold: Reveries of the Connected World, the 73-year-old director tackles the most expansive project of his career: the Internet."
* Werner Herzog on Revenge Porn, Adult Diapers and the Internet's Future (Rolling Stone)
Much gratitude to our thoughtful sponsor, Nubile Films.
Close-up of my sex toy manicure in all its glorious detail! Read about how it came to be: https://t.co/bshBKVIbLC pic.twitter.com/CZXk2fYmCA

— Epiphora (@Epiphora) August 12, 2016
"From the outside, Math Magazine looks more like a vintage textbook or old-school medical journal than a porn magazine. And that's exactly the point. "Our discreet design and name allow readers, also known as Mathletes, to inconspicuously look at pornography in public," editor-in-chief MacKenzie Peck explained in an interview with The Huffington Post."
* This Is What A Feminist Porn Magazine Looks Like (HuffPo)
"My first character was a housewife in a hijab married to an unsuccessful terrorist and cabdriver in New York. She wasn't a subservient, weepy Middle Eastern woman (the kind of part I was being asked to audition for). She was an incredibly smart, liberal ball-buster who didn't believe in tears. Eventually, I came up with a full set about being female and I christened my first show "Unladylike: The Pitfalls of Propriety." I told my audience that to me, oral sex was like cooking: I had no natural flair for it and was operating from a recipe handed down years ago by another woman who didn't know what she was doing either. "
* India's female comics never joked about pubic hair or sex. Then I showed up. (WaPo)
"California voters will be asked to decide a whopping 17 ballot initiatives this November, as corporations and interest groups turn to the direct democratic process to advance their causes. Voters will face questions relating to everything from legalizing marijuana for recreational use, banning the death penalty, taxes on cigarettes — and whether performers in pornographic films must wear condoms."
* California's 2016 ballot: 'Sex. Drugs. Guns. Death.' (The Hill)