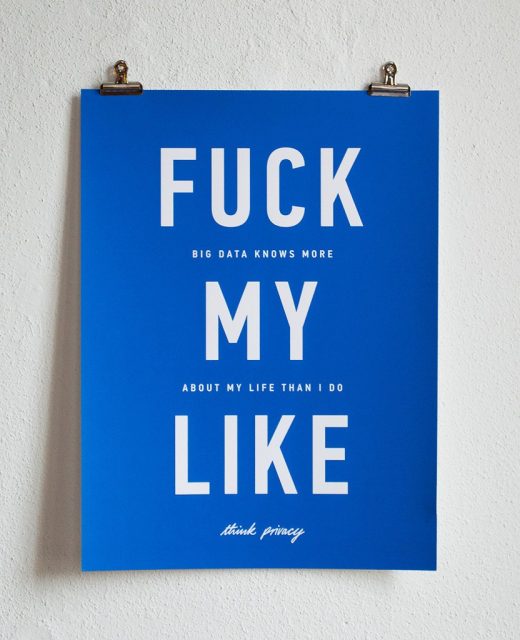 "Led by some of the nation's most anti-gay politicians and even the head of an anti-gay hate group, Republicans late Tuesday voted on and passed the final draft of the GOP 2016 platform. … "Opposition to marriage equality, nonsense about bathrooms, an endorsement of the debunked psychological practice of "pray the gay away" — it's all in there," the email reads, as the Miami Herald's Steve Rothaus reports."
* GOP Passes 'Most Anti-LGBT Platform' in History, Log Cabin Republicans Shocked (New Civil Rights Movement)
"A Republican National Convention platform committee has declared pornography "a public health crisis." Committee members don't seem to know what "public health" means. … Pornography may be an even more ridiculous extension of the "public health" claim. The GOP platform draft says, "Pornography, with his harmful effects, especially on children, has become a public health crisis that is destroying the life of millions." But it offers no evidence. … But in a 2009 review of the literature, psychologists Christopher Ferguson and Richard Hartley concluded: "it is time to discard the hypothesis that pornography contributes to increased sexual assault behavior."
* Porn is not a 'public health crisis' (The Hill)
* See also: Is Online Porn Really Hazardous to Your Health? (Mic)
"The porny players are using a Diglett, a mole-like ground Pokémon, to cover up their peens. Makes sense seeing as Digletts are about eight inches long and are, by definition, dirty."
* Of Course Pokémon Go Dick Pics Are Now A Thing (Unicorn Booty)
Thanks to our sponsor in Spain, women-run Lust Cinema.
Sending nudes like… #pokemongo pic.twitter.com/xeZalSefhw

— IG: PeteyPlastic (@PeteyPlastic) July 7, 2016
The takeaway here is that right-wing, Christian organization Enough Is Enough is pressuring Starbucks, McDonalds, and other major food chains to censor their wifi for "family friendly" content. "Enough Is Enough's campaign includes ending free Wi-Fi access to pornography in public places like shopping malls, restaurants, stadiums, hotel lobbies and airplanes."
* Sorry, but you can't watch porn at McDonald's anymore (NY Post)
"When Audrey Davison met someone special at her nursing home, she wanted to love her man. Her nurses and aides at the Hebrew Home at Riverdale did not try to stop her. On the contrary, she was allowed to stay over in her boyfriend's room with the door shut under the Bronx home's stated "sexual expression policy." One aide even made the couple a "Do Not Disturb" sign to hang outside."
* Too Old for Sex? Not at This Nursing Home (NYT)
Warning for survivors of sexual assault and trauma. Glad I've never tried to go to this. "The northern Spanish city of Pamplona has become famous worldwide for its high-risk festival in which revelers run through narrow streets in the early morning with charging bulls on their way to the ring. But the annual festivities and street drama have taken a darker turn this year after 15 people were arrested over the past week in separate cases of sexual assault, including gang rape."
* Thousands Protest Sex Assaults at Bull Run in Pamplona, Spain (NYT)
Much gratitude to our thoughtful sponsor, Nubile Films.
"Oh and yeah, blowjobs and what not" #pokemongobros pic.twitter.com/9zD1SkzHBT

— Zoe Camp (@jzcamp) July 10, 2016
"In Sisters of Pornography, the London-based writer and dominatrix Reba Maybury and her co-author Esra Padgett feature candid interviews with performers — brought to life through vivid hand-drawn portraits by artist Michelle Shepperd — to offer a compelling glimpse into female camaraderie in a profession still demonized by the mainstream."
* What Female Friendship Is Really Like in Porn (Fusion)
"Over the past five years or so, Female Friendly categories have begun to appear across mainstream porn sites like Pornhub, YouPorn, and xHamster. … But why have these categories emerged? Are porn companies responding to an increase in female users or are they trying to attract more female users? Or is Female Friendly porn simply a token gesture in a medium dominated by the male gaze?"
* Do Women Actually Watch 'Female Friendly' Porn? (Vice AU)
"PENTHOUSE Magazine's July / August 2016 issue reveals an in-depth look into the political power of the Mormon religion in Utah, and its hold on the rest of the country. … Campbell's annotative eight-page essay focuses on the hyper-conservative Mormon Church, also known as The Church of Jesus Christ of Latter-Day Saints (LDS), and its partisan influence on local, as well as national, politics."
* Penthouse Publishes Expose of Political Power of LDS (press release; Financial Content)
"A woman with an enormous, warped vagina stands over you, attempting to situate a pair of naked coeds just so on an overstuffed sectional. Their faces distort and sporadically disappear as they pleasure each other and themselves. Their movements are sometimes smooth, sometimes staccato, like a couple of gyrating marionettes on Ecstasy. They moan with pleasure and talk dirty to no one in particular, but their mouths don't move."
* One frightening live sex show and the state of 360 video (Engadget)
Main post image: Fuck My Like poster by Privacy Gift Shop, via Whitney Merrill.