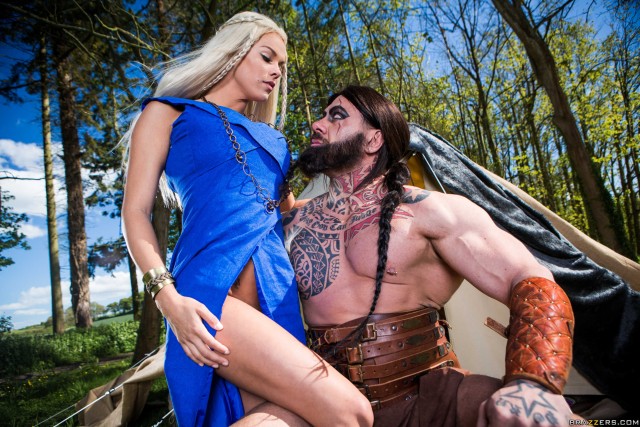 If you were wondering how this whole Trump disaster could possibly get any grosser. "A Maryland delegate supporting Donald Trump's presidential campaign was charged Thursday with making and possessing child pornography as well as owning illegal weapons and transporting explosives, according to shocking court documents."
* Donald Trump delegate in Maryland charged with making, possessing child porn (NY Daily News)
"Hi Snopes, I have seen stories floating around Facebook (as well as a couple of sensationalist British newspapers) claiming that 'sex roulette parties' involving a hiv positive participant are on the rise. Is there any truth to this or is it fake news being mistaken for the truth?"
* Sex Roulette (Snopes)
Thanks to our sponsor in Spain, women-run Lust Cinema.
The UK continues its barrel run over the falls, aiming to sink into the deep end of web censorship. "Porn sites will be forced to verify users' ages as part of a Tory crackdown confirmed today in the Queen's Speech. Strict rules in the Digital Economy Bill will force porn-lovers to go beyond just saying "yes, I'm 18″ – and could ask for their credit card details."
* Porn-lovers forced to prove their age in a tough Queen's Speech crackdown (Mirror UK)
Yet another reason we have to explain to our European friends why some parts of the US are free-er than others. "Following Utah's resolution declaring pornography a "public health crisis," a lawmaker is drafting bills to mandate anti-porn filters on cellphones and computers at public libraries."
* Utah lawmaker plans porn blocking legislation for cellphones, libraries (Fox 13 Now)
Warning for survivors of sexual abuse, assault, harassment, and trauma. "Even as the military scrambles under congressional pressure to prevent future cases of sexual abuse, past victims are suffering for having stood up for themselves. Thousands of victims have been pushed out of the service with less-than-honorable discharges, which can leave them with no or reduced benefits, poor job prospects and a lifetime of stigma. Worse, when they try to rectify their situation, as Vorland did, fewer than 10% of them succeed, the advocacy group Human Rights Watch estimates (the Pentagon doesn't compile such data)."
* Military Sexual Assault Victims Discharged After Complaints (TIME, via 德海)
Much gratitude to our thoughtful sponsor, Nubile Films.
"A bestselling book series slammed for its violent and sexually explicit content and unrestricted distribution has been rated indecent by the city's Obscene Articles Tribunal. This means that, although the two-book, Chinese-language series titled Deep Web may be sold in Hong Kong, the books must be wrapped with a notice to warn against their sale to individuals under the age of 18."
* Popular Hong Kong book series Deep Web rated 'indecent' by obscenity body (SCMP)
"Hugh Hefner, the owner of Playboy magazine, has been accused of conspiring with Bill Cosby to enable the comedian to sexually molest a young woman at a party at his legendary Beverly Hills mansion. The 90-year-old publisher has been named as Cosby's co-defendant in a civil action taken out by Chloe Goins, 26, who is alleging sexual battery, gender violence and emotional distress resulting from an assault she says has happened at Hefner's Playboy mansion in 2008."
* Playboy publisher Hugh Hefner named in fresh sexual assault case against Bill Cosby (Telegraph UK)