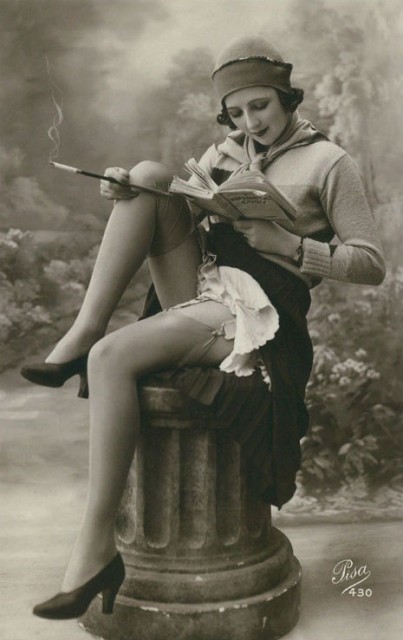 "According to psychologist Judith Herman, in order for society to function as it does, certain narratives are promoted while others are suppressed. As a result, people with underrepresented stories are often purposely misunderstood, misrepresented, and treated in an unfairly harsh way. Over the years, I've gotten countless letters from people whose lives, like mine, were disrupted or destroyed after they were outed or outed themselves as having worked in the sex industry."
How I came to embrace my past as a sex worker (Kernel/Daily Dot)
In sex ed, we've been telling women for over a decade not to ever, ever use talc (baby powder) on or near genitals because of the cancer link. Now, it's finally surfacing. "Fox died from the cancer in October 2015. Four months later, a jury in St. Louis concluded that talcum powder contributed to the development of the disease and that Johnson & Johnson was liable for negligence, conspiracy, and failure to warn women of the potential risk of using Baby Powder in the genital area."
* Johnson & Johnson Has a Baby Powder Problem (Bloomberg)
"This obsession plays out in several forums where men swap tips on how to increase their "loads" using everything from zinc to celery, the purported secret of porn star Peter North, who is famous for his prodigious ejaculations. On 4chan, a male user tested various supplements and recorded the impact on his ejaculate in a popular post …"
* The Men Obsessed With Perfecting A Porn-Style Money Shot (Voactiv)
"A promising new study on the effectiveness of Vasalgel — a reversible birth control injection for men — was an overwhelming success. Vasalgel is now slated to be available to all men in 2018, according to Elaine Lissner, executive director of the Parsemus Foundation, the organization that developed the contraceptive."
* Reversible, Condomless Male Birth Control Will Be Here in 2018 (Cosmopolitan)
"I experienced abuse in a relationship for the first time at age 13, in part because I lacked any knowledge of what it means to consent. And without healthy queer relationships to model, I presumed my partner's manipulations were normal … I went to my local high school, Del Norte High, to ask queer students: What would you like to see covered in your new, "comprehensive" sex-ed classes?"
* This Is What Queer-friendly Sex Ed Should Look Like (Fusion)
"What's the strangest metaphor for gettin' it on that you know? Making the beast with two backs? Gland-to-gland combat? What about melting your face into a tentacle monster then transforming into a swimming pool? That last one comes from the strange and wonderful mind of Adam Weissman, filmmaker and member of noveau vintage electronic outfit Pollyn."
* Weird Sex Metaphors Abound in "Dark Tokyo" Music Video (The Creators Project/Vice)
"In a unanimous vote, the Utah House of Representatives passed a resolution this week branding pornography a public health hazard; a crisis its citizens need to be protected from."
* Utah's Hypocritical War on Porn (Daily Beast)
"Dimo Trifonov is the founder and CEO of 3nder, an alternative dating app. It focuses on polyamory, kink, and alternative sexual preferences, describing itself as a "way to date awesome people around you who are kinky, curious and open-minded." Payment processor TransferWise refused to let the company open a business account because of the "nature of [his] business," according to an email seen by Business Insider, with a customer-service representative classifying the dating app as "adult" content, Trifonov says."
* The CEO of a polyamorous dating app is accusing TransferWise of 'double standards' for refusing him service (Business Insider)
"With one sex toy company proclaiming 2016 as the year that pegging takes off, it's time to re-evaluate the benefits of telling your boyfriend to bend over. … Broad City and Deadpool celebrate pegging in a completely non-judgemental way. In the former, Abbi rises to the challenge (with a bit of wall twerking enthusiasm from Ilana) to peg her super-keen date and in the latter, pegging is thrown into the middle of sex montage like it's no big deal; it just happens." Psst: Don't forget this great book on pegging!
* Bend Over, Bro: The Men Who Love Pegging (Broadly/Vice)
"We are living in a new sex bureaucracy," warn Harvard Law School professors Jacob Gersen and Jeannie Suk in an upcoming paper for the California Law Review, titled "Bureaucratic Sex Creep." They explained, "The bureaucracy dedicated to that regulation of sex is growing. It operates largely apart from criminal enforcement, but its actions are inseparable from criminal overtones and implications."
* How the Government Stole Sex (Reason)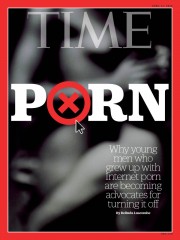 TIME Magazine's next issue goes full anti-porn, leading with a centerpiece story by Peggy Orenstein revealing that TIME doesn't fact-check its articles. Fact-free items in the article include "$97 billion global porn industry" (a number repeated for over 10 years w/no source) and "nearly 90% of 304 random scenes contained physical aggression toward women" (from a widely, publicly, established as debunked anti-porn paper, via Chyng Sun's 2008 "The Price of Pleasure"). TIME's centerpiece rests on the notion that all porn is the same (heterosexual, made by a single group of people, deliberately violent toward women). These are things everyone with an internet connection can verify are biased and bogus (check paragraph 6).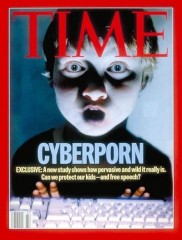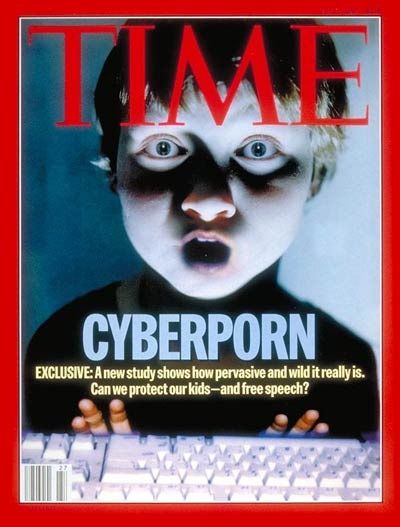 But this isn't the first time TIME has published false anti-porn data. For women who value their sexual agency on all sides of the porn debate, TIME done the equivalent of publishing a hysterical anti-abortion rant and calling it the only truth about the abortion issue — with all the same ties to religious right organizations. It's kind of unbelievable to see that TIME is actually this one-sided and far, far behind the times with the issues. The article is linked below if you want to see just how absurd and inflammatory — and arguably harmful to female sexual agency — the magazine's next issue is.
* How Porn Is Changing a Generation of Girls (TIME)
Main post image via Dangerous Minds.