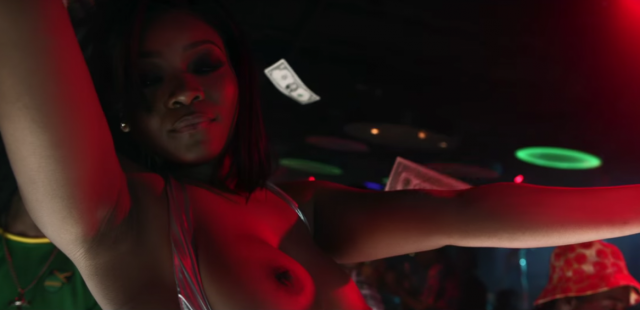 "In The Atlantic, James Hamblin offers an interesting explanation of how this bill — and the others advocates are hoping to introduce in other state legislatures — came to be. He traces it back to Gail Dines, a radical feminist and anti-porn activist who just last weekend wrote a much-talked-about column in the Washington Post headlined "Is porn immoral? That doesn't matter: It's a public health crisis.""
* The Origins of Utah's Fake 'Public-Health Crisis' Over Porn (NY Mag)
See also: This look at porn was biased (Letters, Washington Post)
"No reputable, science-based public health organization has labeled pornography a public health crisis. Not the U.S. Department of Health and Human Services, the U.S. Centers for Disease Control and Prevention, the National Institutes of Health (…) The issue at hand is not adult entertainment or sexuality, but bills like this that traffic in shame and stigma. We need a society where sexuality is spoken about openly, and discussed in nuanced and educated ways, not censored. We can and must work together to prevent non-adults from accessing adult material. Unfortunately, legislators in Utah and elsewhere are often uninterested in actual solutions — such as the use of software for parents to block access to adult sites, industry-sponsored age-verification systems, and talking with children about online activity — in favor of moralistic campaigns that traffic in ignorance and bias."
* On Utah's Regressive Anti-Porn Bill (Free Speech Coalition)
Thanks to our sponsor in Spain, women-run Lust Cinema.
"Emoji 4 Porn" is a new service launched today by Pornhub. It's exactly what it sounds like: send an emoji, get back some porn. If you're in the United States, simply text one of the emoji to 1-646-760-PORN (7676). Using a different phone number, the service will text you back a link to a a random featured video from the category that matches the emoji.
* Pornhub Now Lets You Choose Porn With Emojis (Gizmodo)
"A restaurant which encourages diners to shed their clothes and eat in the nude is coming to London this summer. The Bunyadi is the latest concept from Seb Lyall and the teams behind last year's controversial owl bar and Breaking Bad-themed pop-up ABQ."
* A naked restaurant is coming to London (London Evening Standard)
Much gratitude to our thoughtful sponsor, Nubile Films.
"In a first-of-its-kind offering, virtual reality porn company VR Bangers has struck a deal with AuraVisor to offer headsets preloaded with adult content in Las Vegas hotel rooms. The experience will cost consumers $20 to use AuraVisor's wireless VR headset technology to view VR Banger's immersive porn."
* VR Bangers Offering VR Content in Vegas Hotel Rooms (XBIZ)
"A new study suggests that the genes that drive puberty also influence some of the next stages of sexuality: age at first intercourse and — for women — age at first birth. Of course, genes are not the only factor. Parenting, religion, social mores, peers and many other factors come into play. But researchers at the University of Cambridge estimate that genetics can explain about a quarter of the difference in the likelihood that an individual will have sex relatively early or wait to start."
* Do Genes Time One's Loss of Virginity? (Scientific American)
"A bar in Denmark is offering £2,350 for the right applicant to watch 20 hours of porn a week. The Hornsleth Bar, in Aarhus, will provide their "porn jockey" with a laptop, X-rated DVDs and private office space. The role will see the employee wading through the adult material until the end of May in a bid to find the best porn sounds. These will then be edited together to create a 60-hour long audio loop of sex sounds to be played in the classy establishment's toilets."
* 'Porn Jockey' wanted: Bar places advert looking for person to watch x-rated films for 20 hours a week (Mirror UK)
"In a Mother Jones story earlier this month, it was revealed that Ted Cruz defended a state ban on the sale of dildos as Texas's solicitor general. "There is no substantive-due-process right to stimulate one's genitals for non-medical purposes unrelated to procreation or outside of an interpersonal relationship," a brief co-authored by Cruz read. Cruz, asked by WABC radio host Curtis Sliwa if he would ban "the sale of sexual toys, dildos, or anything that sexually stimulates you," answered that he would not. "Look, of course not, it's a ridiculous question, and of course not," Cruz told Sliwa on Friday. "What people do in their own private time with themselves is their own business and it's none of government's business."
* Ted Cruz Says He Won't Ban Dildos If He Becomes President (Buzzfeed)