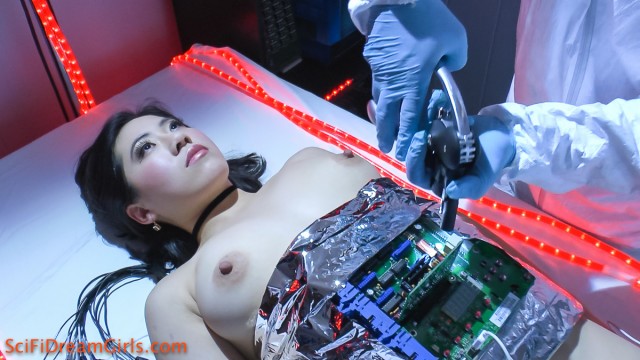 New porn site called SciFi Dreamgirls just came across my radar, and it's really fun — especially if you like the human robot/gynoid/fembot fantasy. It's all about fembots! And it's explicit porn, which is really nice (as opposed to softcore fetish role play sites). I found the site through my friends at ethical porn sites Sssh (for women) and Wasteland (BDSM). This'll really freak out the anti-sex-robot campaign weirdoes…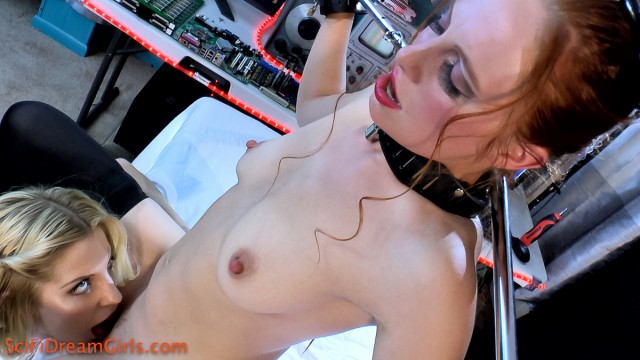 Multi episode sampler: Video montage
Episode #20: The Unsuspecting Lab Assistant
As a lab assistant leaves the building, she drops all of Dr. Fires papers on the steps… and as she scrambles to retrieve the documents, she receives a phone call. She answers and a voice tells her, "HRX-0072: it's time to come in out of the cold." She freezes, and a blankness comes over her. The voice continues, "There is a car pulling up now. Get in it."
Episode #30: Ashley 3000 The Reprogrammer
Ashley 3000 has developed to the point where she has the ability to reprogram other FemBots. After seeing the male technician botching a job on Rosie, she kicks him out of the lab and begins a sexual reprogramming that delivers fembot-on-fembot action.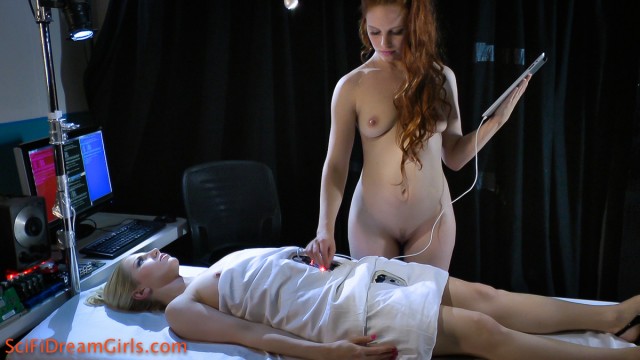 Episode #6: HRX 0071 Nano Programming
Inserted into the HRX-0071, the Nano program integrates with a Fembot's mainframe and fills her with uncontrollable sexual desire. Next, the HRX's power cable is removed, and the Nano program is inserted through her vaginal dock…
Episode #25: Ashley 3000 Explosive Upgrade
During a routine open panel upgrade on Ashley 3000, the technician hit one of her keys by accident, and Ashley 3000 is activated … and focuses on the task at hand: him.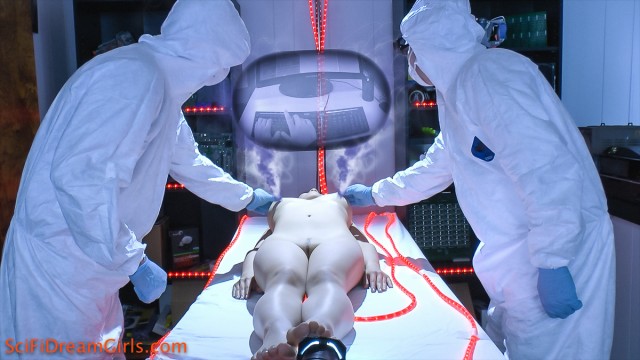 On a side note, I'm looking for new freelance gigs and this site really makes me want to get back into porn copywriting… :D