Meet indie erotica's perfect couple: Filthy Housewives and Bisexual Husbands.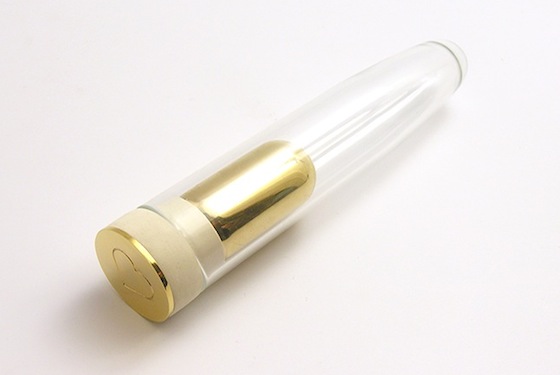 Recently, sex toy manufacturer Tantus Inc. heard claims of "silicone allergies" from sex toy consumers. Wondering if the industry as a whole was seeing this as well, Tantus reached out to a PhD in Toxicology as well as being a DABT (Diplomate of the American Board of Toxicology), whose job includes biocompatibility testing and working with the FDA on 510K (medical device) submissions.
SILICONE ALLERGY: Is that a thing? (Tantus Inc.)
According to new research from Indiana University, as many as one in five sexters are coerced into sending sexual texts by threats or manipulation from their partner. The practice is so widespread among young people — and so deeply traumatic — that the developmental psychologist Michelle Drouin thinks it constitutes a new form of intimate partner violence.
The sexting scandal no one sees (Washington Post)
Thank you to our sponsor in Spain, Lust Cinema.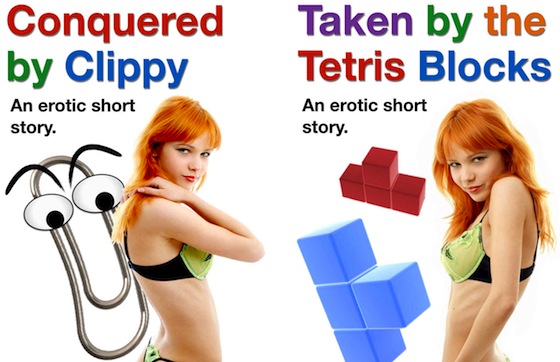 A new e-book, Invaded by the iWatch: An Erotic Short Story, hit the Kindle store recently. As its title suggests, the book is erotica centered around Apple's iWatch. The author of Invaded by the iWatch, a Canadian consultant who writes under the pen name "Leonard Delaney," told Fusion that writing erotica about the Apple Watch was the logical next step after the success of his first two tech-themed erotica e-books, Taken by the Tetris Blocks and Conquered by Clippy (and ZOMG there's a 'Boxed Set'!) "Discover how a forbidden sexual romance between a woman and a watch is possible. This 4000 word short story contains sexual encounters with technology, blow-jobs, and group sex. It's only for super mature people who can handle it."
There's Apple Watch erotica, and it's as awkward as it sounds (Fusion)
Sixty-one concrete bungalows on twenty-four acres, with 120 resident offenders at any given time. The sex offenders arrived six and a half years ago when Pat Powers, an offender himself, came and claimed the place in the name of Jesus Christ. They live in this exile, of course, because there is nothing lower than their kind. Many of the younger residents had 15- or 16-year-old girlfriends when they themselves were 18 or 19, so ended up doing fifteen years in prison and then were put on the registry as sex offenders for the rest of their lives.
The American City Where Sex Offenders Live (GQ)
Thank you to our Dutch sponsor, Abby Winters.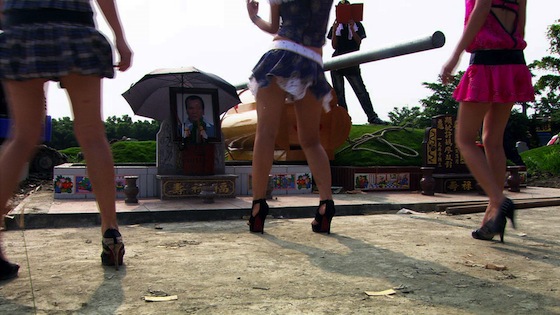 In China [and Taiwan], friends and family of the deceased may have to do without a special form of funereal entertainment: strippers. According to a statement from the Ministry of Culture on Thursday, the government plans to work closely with the police to eliminate such performances, which are held with the goal of drawing more mourners.
China Says Please Stop Hiring Funeral Strippers (WSJ)
The U.S. Patent and Trademark Office issued a final decision rejecting a challenge to the validity of all claims of LELO's patent covering inductive charging of personal massagers, which directly relates to the sale of the We-Vibe 2, We-Vibe 3, We-Vibe 4 and We-Vibe 4 Plus products. The final decision has cleared the path for LELO to seek monetary compensation from Standard Innovation Corp., as well as all distributors and retailers that sell infringing items.
U.S. Patent Office Rejects Challenge to Validity of LELO Patent (XBIZ)
I'm sure this isn't all we'll find out about the AHF. The AIDS Healthcare Foundation on Friday filed suit against the three former executives who alleged earlier this month that the organization defrauded public programs in California and Florida of at least $20 million a year in false claims. The former executives' whistleblower suit alleged that the AHF defrauded federal healthcare programs such as Medicare, Medicaid and Health and Human Services HIV/AIDS grant programs by unlawfully paying referral incentives to employees and patients in violation of an anti-kickback statute.
AHF Sues Former Execs Who Filed Whistleblower Suit (XBIZ)
#Cancersutra: A project that exists to help save lives…one tweak, thrust, moan & pant at a time. http://t.co/K8ujWveWEq

— Museum of Sex (@museumofsex) April 28, 2015
Thank you to our award-winning Australian sponsor, Bright Desire.
The arrival of Meerkat and Periscope led to a rash of stories in the mainstream press about the impending flood of filth on the new live streaming platforms. But for now, cam performers have mainly stayed away from Periscope and Meerkat, leaving the nudity to unpaid exhibitionists. Snapchat has been popular though, despite the service's attempts to shut cam girls down.
No Porn on Periscope? Cam Girl Sites are Delighted (The Next Web)
Charlie Evens, one of the two men behind the now-defunct revenge porn site IsAnyoneUp.com, has expressed some remorse in an interview with CNN for his work on the site — he says he has "disgust for myself." However, "How much those women were worth, it was like $500 a week, $1,000 a week."
Man who stole pics for revenge porn site now remorseful as trial nears (Ars Technica)
Two Transportation Security Administration screeners have been fired after conspiring to grope attractive men at Denver International Airport, Denver police said. During the patdown, the male TSA officer used the palms of his hands to touch the passenger's front groin area and buttocks, which violates TSA policy. All this came to light after an anonymous tip from a TSA employee in November.
TSA officers fired for plotting to grope men (CNN)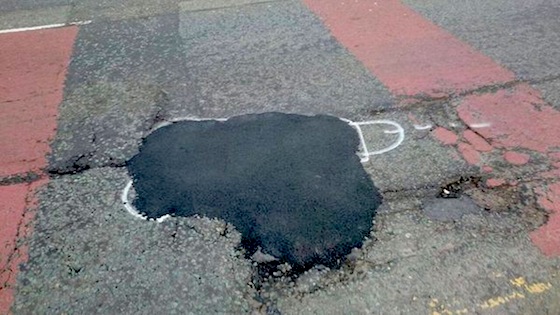 CNN discovers the use of DCMA takedown requests to remove revenge porn, but should really consult a lawyer (and read revenge porn help sites) about their entire reporting of the practice. They could also read the section in my new book about it, which has actual legally useful advice (I had consultants). But no, the specious "women are copyrighting their breasts" theme takes precedence over accuracy…
To fight revenge porn, I had to copyright my breasts (CNN)