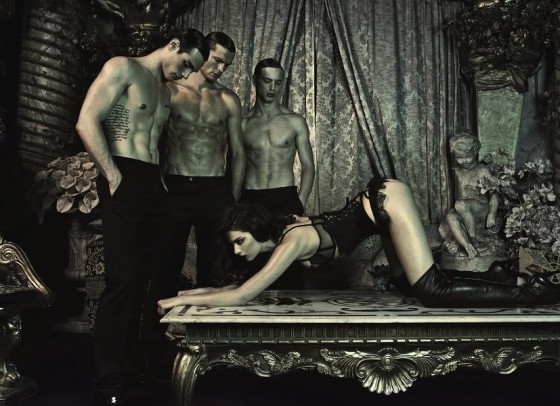 A last kiss goodbye for 2013: Fashionising put together this distracting collection of their ten sexiest fashion photo shoots of 2013, and linked to each NSFW spread.
Fashionising writes:
We could just direct you to anything Edita Vilkeviciute did this year or anything Emily Ratajkowski did ever, but that wouldn't be very challenging for us, or provide much variety to you.

The bucketloads of pure sexy that we've featured in 2013 have given continued weight to the relationship between clothing and skin, between fashion and sensuality. There's no real need to offer description as to why these are some of the 10 hottest shoots we've had the pleasure of featuring (and, again, this is to single out just a few): the pictures speak for themselves.