VB note: My sweetie is running the SF Marathon this Sunday to raise money for The Trevor Project, an LGBT youth suicide prevention organization. Help us meet (or beat!) our goal!
While American generals have been criticized for their handling of an epidemic of sexual assaults, Australia's army chief, David Morrison, is getting rave reviews for a blistering video he released this week demanding, through clenched teeth, that sexists in his country's military mend their ways or find another place to work.
WATCH: Australia's army chief demonstrates how you address sex abuse (The Week, thank you, Eric!)
At a luxury sex camp in the English countryside for women, hedonism and hard work go hand in hand. The brainchild of London-based best friends Lucy Arrowsmith and Vikki Van Someren, the four- to seven-day retreat aims to combat stress, exhaustion, trauma, and the loss of female identity and sexual energy.
More Sex, Please (W Magazine)
Above: A teaser from the August 1 release of a new Penelope Cruz and Agent Provocateur collaboration.
Men write most of the commentary about the disastrous effects of romance novels on women and the public despite the fact that women from all regions and educational backgrounds compose the vast majority of the genre's writers and readers.
Why Do Men Dislike Erotica for Women So Much? (Pacific Standard)
Ye Haiyan, who goes by the online alias Hooligan Sparrow, is known for her outspoken, pioneering outreach work on sex work and HIV/AIDS. She was denied permission to attend the AIDS Conference in Melbourne when the Chinese government blacklisted her from traveling abroad, continuing a growing pattern of suppressing dissidents.
China Bars Sex Worker Rights Activist From Traveling to International AIDS Conference (The Nation)
Above: Fun banned ad for fitness tracker TomTom Runner Cardio (via AdRants).
A prestigious group of HIV researchers made a loud and scientifically supported plea for the decriminalization of sex work at the 20th Annual International AIDS Conference yesterday, during a presentation of a series of seven studies published in The Lancet.
Scientists call for the decriminalization of sex work (Verge)
Pleasure products giant Lovehoney takes center stage in the new reality series, "Frisky Business," now available to U.S. viewers on Netflix. The six-part series offers insight into all aspects of the company – from the customer care team fielding intimate questions from shoppers to the returns department dealing with unwanted sex dolls.
Lovehoney Documentary Streaming on Netflix (XBIZ)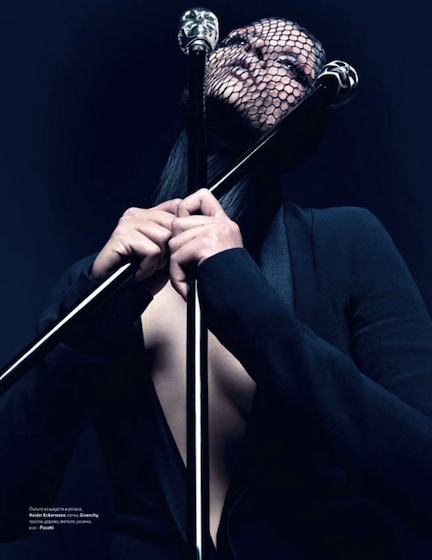 A new study looks at the evolutionary psychology behind our ideas of sexual morality, that is, why we slut-shame and moralize about things like promiscuity. The connection between sexual behavior and morality, the researches say, may have come about as a way of keeping a gender-based social order intact.
Why We Care About Other People's Sex Lives (The Atlantic)
Above: Great new ad campaign by "underwear subscription" startup, MeUndies.
Terri Conley, a professor of psychology and women's studies at the University of Michigan who studies polyamory, has analyzed a sample of 1,700 monogamous individuals, 150 swingers, 170 people in open relationships, and 300 polyamorous individuals for a forthcoming study. The Atlantic says, "polyamorous people don't seem to be plagued by monogamous-style romantic envy."
Multiple Lovers, Without Jealousy (The Atlantic)
This year's Comic Con is holding the first ever trans specific panel, Breaking Barriers: Transgender Trends in Popular Culture, marks a positive step forward in comics, film, TV, and pop culture.
Comic Con to Hold First-Ever Trans Panel This Year (SheWired)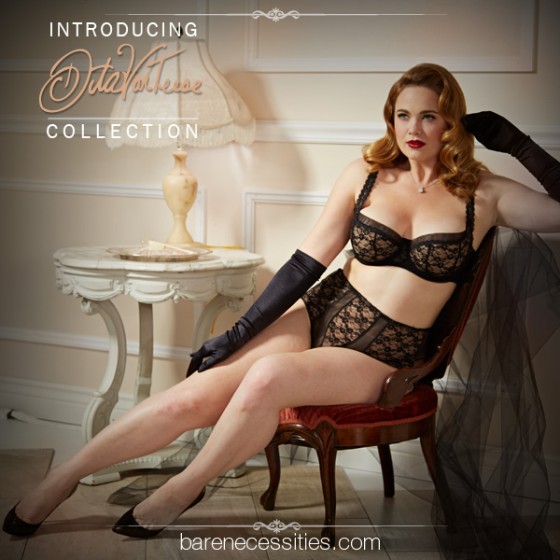 Dita Von Teese launched her signature lingerie collection this week, and to the surprise of many, and in contrast to Agent Provocateur, Dita's lingerie is available in "full figure" sizes.
Dita Von Teese Lingerie Collection (Bare Necessities, above image via)