Image via This Week's Cover: 'Masters of Sex'.
File under Fifty Shades of Shady. Jennifer Lynn Pedroza and Christa Beebe claim in court that former 'Writer's Coffee Shop' business partner Amanda M. Hayward conned them out of rights to the "Fifty Shades of Grey" trilogy, and now they're suing Hayward. The Writer's Coffee Shop was run by four people until it published Fifty Shades, subsequently picked up by Random House. Just before the Random House deal, Hayward got the other women to sign service agreements and route all payments to her "for tax reasons" — and then fired her business partners. Next came a PR campaign claiming TWCS was hers, and hers alone. "It appears that Hayward also defrauded, among others, [nonparties] Random House, and E.L. James, author of the 'Fifty Shades' trilogy.
'Fifty Shades of Greed' Lawsuit (Entertainment Law Digest)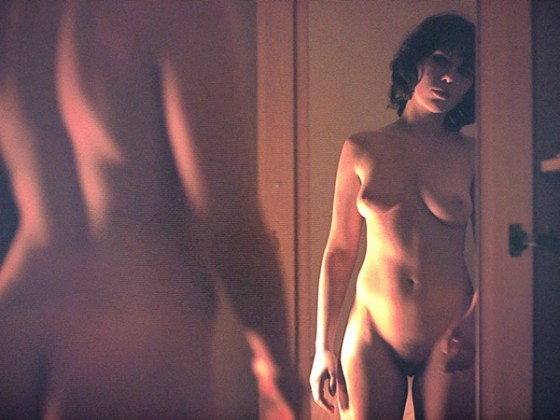 Image via Scarlett Johansson 'Under The Skin' MQ Previews.
The claim that homosexual men share a "gay gene" created a furor in the 1990s. According to the Washington Post, "new research two decades on supports this claim – and adds another candidate gene. But rather than thinking of them as "gay genes," perhaps we should consider them "male-loving genes."
How our genes could make us gay or straight (Washington Post)
A cash-strapped female soldier told a Fort Hood hearing board Tuesday about how a noncommissioned sexual assault prevention officer on base forced her into a prostitution ring so she could buy groceries for her child. Sgt. 1st Class Gregory McQueen is accused of targeting female soldiers with financial woes to recruit into his ring. He pimped out the women to high ranking officers who paid for sex.
Fort Hood sexual assault prevention officer ran on-base prostitution ring: witness (NY Daily News)
Last week, activists at the Coalition to End Sexual Exploitation summit declared pornography to be a "public health crisis" and "untreated pandemic." Bianca Jarvis nails it saying, "The pornography epidemic is not a public health crisis, it's a moral panic."
We need to stop calling pornography an 'epidemic' (Daily Dot)
A $100 million settlement involving NuvaRing, a birth-control device linked to sometimes-fatal side effects, will stand now that the vast majority of claimants have chosen to opt into the agreement, those involved in the lawsuits said Thursday. The lawsuits allege faulty design and testing.
$100 million NuvaRing settlement finalized (Seattle PI)
I'm working with sex work advertising network Eros Guide to do a series on privacy and digital security (opsec) specifically tailored to the needs of sex workers. The first article explains how sex workers can check for privacy leaks in their online escort profiles.
How Private Is Your Provider Profile? Tips from Violet Blue (Eros Ads)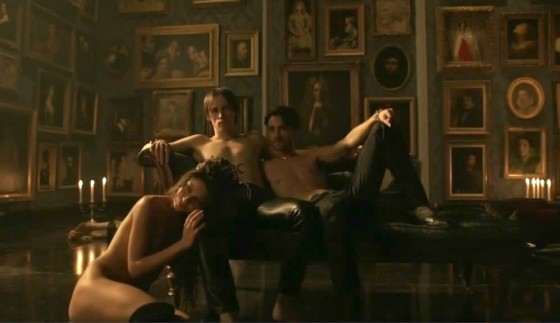 Image: from my new favorite show, Penny Dreadful (more here).
Egypt has criminalised sexual harassment and introduced penalties including prison terms and fines, as the country attempts to control a rise in attacks on women. Adly Mansour, the outgoing president, on Thursday approved a decree to make sexual harassment an offence punishable by up to five years' jail, and / or fines of between $400 and $7,000. The decree defines harassment as any sexual or pornographic suggestion or hints through words, signs or acts.
Sexual harassment made a crime in Egypt (Al Jazeera)
Invented by Torrance, Calif., native Charlie Powell, the Galactic Cap condom has two parts: a U-shaped polyurethane adhesive film base, and a little cap that sticks to the film. The base can be put on the tip of the penis hours before sex, so users can shower or urinate with it on. The cap then slides on top of the base, covering only the tip of the penis so the ultra-sensitive coronal ridge and shaft are exposed.
The tiniest condom you've ever seen is the future of contraception (Daily Dot)
Yellowstone County District Court Judge G. Todd Baugh will be censured and suspended for comments he made about a 14-year-old rape victim, the Montana Supreme Court ordered on Wednesday. He sentenced a teacher who raped one of his teenaged students to just 30 days in jail because he believed the victim "seemed older than her chronological age" and was "as much in control of the situation" as her rapist. The victim later committed suicide.
The Montana Judge Who Blamed a 14-Year-Old for Her Own Rape Will be Censured (The Wire)