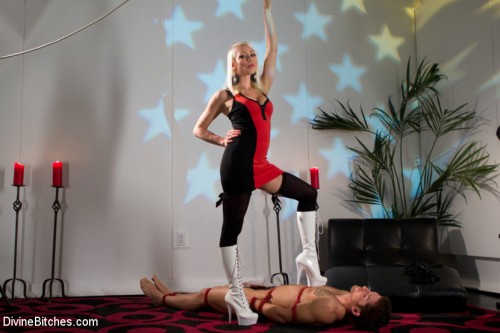 This is the letter I sent to X-Art today explaining why I won't be doing business with them anymore. Should they stop what they're doing, I'll be happy to continue the mutually beneficial financial relationship:
Dear X-Art,
I'm deeply saddened to tell you that after reading about your company's participation in this shakedown, I will no longer be promoting your website:
Louisville woman says California porn studios trying to extort her (Courier Journal)
Jennifer Barker, 44, of Louisville says she has never downloaded pornography — legally or otherwise.

So she said she was stunned when a representative of a California porn studio called her in May and told her she could pay a settlement of a few thousand dollars for illegally downloading videos from its "X-Art" website — or face a judgment in court of $150,000 per violation.

When the company — Malibu Media LLC, maker of such videos as "The Girl in the Shower," started calling her at work, her shock turned to anger, she said.

And last week she struck back: In a suit filed in U.S. District Court in Louisville, she alleged that Malibu and four other studios tried to extort money from her and others they claim have downloaded pornography from the Internet.

"I am standing up for my rights not to be bullied for something I did not do," Barker said in a email. "If it is happening to me, it is happening to other innocent people."

Barker, in fact, is one of about 250,000 people who have been accused of using file-sharing networks such as "Torrent" to illegally obtain pornography and other videos, according to TorrentFreak.com, a blog that is following the litigation.

In her suit, Barker said a representative of Malibu called and told her she'd been named in a lawsuit filed in Florida and could either pay money to settle it or be identified publicly as having downloaded porn and be subject to a judgment of hundreds of thousands of dollars, if the suit went forward, because there were multiple downloads.
If and when you stop harassing innocent people, I will be happy to resume the promotion of your brand and your content. I will miss serving your excellent content to my readers, and I will take a financial loss, but what your company is doing to people is wrong. I just wanted to let you know my feelings as a webmaster who has promoted content for over ten years, I can no longer be proud of my partnership with X-Art and simply cannot have your IP enforcement extortions associated with my reputation, my name or my brand.
Sincerely,
Violet Blue
# # #
Image credit: Lorelei Lee at Kink's Divine Bitches
See also: