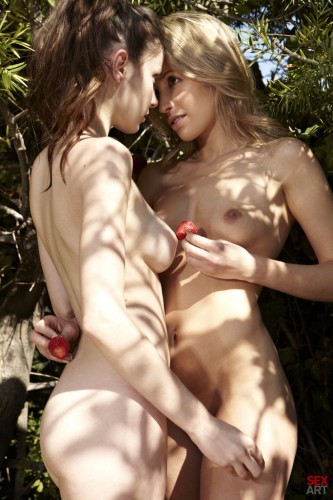 This installment of Eye Candy features some really lovely hardcore, along with MetArt's just-released philosophy.
It describes their ethos about making porn that's explicit, pretty, respectful to performers and viewers, ethical, privacy focused, they support women's causes, equal rights, and "fair trade." Their philosophy underscores what I've been describing for years as the trend in adult sales to become more customer and human-focused – what I call "the Whole Foods approach to porn."
The MetArt lineup consists of five high-end websites that (in my opinion) have changed the face of porn. The original site, MetArt, has been around for ten years. The Life Erotic features female masturbation; EroticBeauty is natural amateur nude models; Errotica-Archives features explicit erotic photography style of Erro; their new site SexArt showcases hardcore (yet intimate) boy-girl sex and solo female masturbation scenes.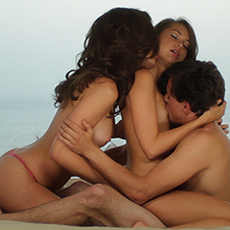 (Disclosure: I am a proud MetArt affiliate.) MetArt's philosophy states,
(…)
Fair Trade
Our models and photographers are not just a "resource" or "the talent"; they're our partners and family, the face of our company. We practice "fair trade" in an industry sometimes known for deception and mistrust. We work with only the very best talent, and make every effort to ensure their happiness and ability to earn a respectable income. We are proud to say that our models and photographers are the highest paid in the industry.

Membership Privacy
Long-term relationships are built upon a foundation of trust. The relationship we have with our members is no exception. That is why we do not share, sell, or in any way abuse, private member information. Additionally, your data is protected by the most state of the art security available in today's market, ensuring our members peace of mind. We also guarantee a completely safe and legal environment. (…)
This is the kind of porn that qualifies for what I feature here on TinyNibbles. MetArt is a major company, and a big presence in online porn for well over a decade now. But despite MetArt's sprawling websites and many imitators, they are the exact kind of porn that is routinely ignored by people that prefer to characterize *all porn* as degrading or lurid, and that the women are coerced. As we see here, these negative characterizations are on their way to becoming more obviously wrong than ever.