Unlike the usual format of Eye Candy posts, this special – nee, well-endowed – edition focuses on sexy men and combines hardcore porn featuring hot guys with tasty stuff I've been finding in my online travels. Enjoy!
Tease:
Male cheesecake from gay porn studios: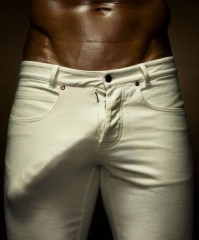 Boy-girl, where the boy is extra hot:
BDSM male hotties:
Top image via: Robert Assmann by Sean & Seng | Love to Crash.