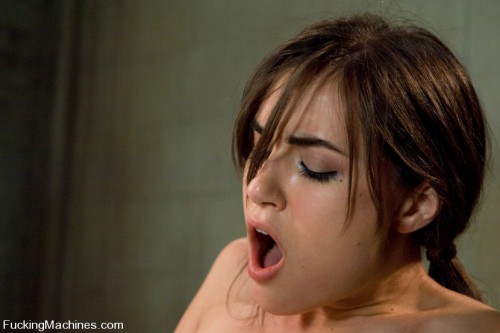 This month, Kink.com's legendary sex machine site Fucking Machines turns twelve years old. It's kind of hard to believe that it's been around that long, though it was the second website in the Kink (then "Cybernet") empire. Fucking Machines isn't old enough to visit itself, but it did get a shiny new look. A lot has changed with online porn, machine tech and content delivery online since its humble beginnings.
Why do women like to do this, and why do we like to watch? Check out this article I wrote for the SF Chronicle a few years back: Why Machine Sex? Violet Blue goes deep undercover to find out why women like to have sex with machines, and why people pay good money to watch.
Now, they have the world's largest collection of sex machines in one place, and some of the most advanced on the planet – and there are a lot of stars that have been on Fucking Machines over that long twelve years. Still, there are some really great scenes in the archives – I've picked a little "best of" below to celebrate a porn site that has been a mainstay in the online sex and tech revolution.
(FM updates two times per week and has four monthly live shows.)