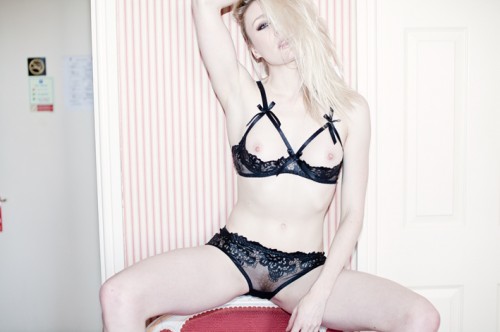 I was just browsing the superlative work on thedirtystory's blog (he's a contributor at my favorite group erotic photo blog FLNGS), and I happened to see the post Foot Provocateur (image via).
The "Provocateur" reference is to the lingerie maker, Agent Provocateur. I recognized the outfit immediately, if only because it is the only AP set I own – it was a gift. A cherished gift. I wore it for the first time last week in a high-rise suite at the Palms Place in Las Vegas.
I needed to get out of town and really just kind of ended up in the suite. The photos (mostly self-portraits) are after the jump. It was one of those nights. You can see in one of the photos that the moon was full.