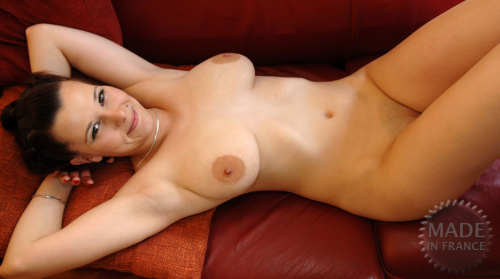 If the main reason you visit my website is for the free porn, or if you want to be able to find it when you need it, than I have a special new feature just for you. In the top tabs, there is now a tab linking to a page called EYE CANDY. For your complete enjoyment, here is the RSS feed (http://feeds.feedburner.com/tinynibbleseyecandy).
EYE CANDY is where all new "pretty girl," "hot boy," "delicious queers" and all general gratuitous porn and free gallery posts will go – and where to find all the archives. You won't miss anything. These posts will still be posted on this blog as usual, while being simultaneously posted on the EYE CANDY page and feed.
In case you don't know, for all my porn posts I link to free galleries with videos and large images of quality porn, personally screened and handpicked – it's stuff I think is well done, authentic, where performers are having a great (and safe, and sexy, and sometimes cute and joyful) time. They are the promo material of paysites, and I am not encouraging you to sign up, only to enjoy yourself. My goal is to create and demonstrate a "Whole Foods" approach to porn.
I also aim for eroticism and diversity, chemistry, and sex acts that are real life desires, rather than porn stereotypes. But, I feature those too sometimes because when they're good, they're arousing too. Diversity in sex acts, gender, skin color, sexual orientation and safe/sane/consensual kink and offbeat sex is all warmly welcome – just as much as the leggy Eastern European models and candyfloss porn stars. I make no assumption about who you are. I seek to empower female porn viewers and create a space where men are not stigmatized. I seek to create a third space for genderqueer porn viewers as well.
I get notifications of new shoots from various sites almost every day, and I comb through them. I do my best to avoid giving you what you *don't* want to see, and I take requests – and I deliver.
Enough manifesto! Here are some galleries for this exciting EYE CANDY post – these are all from French porn empire Explicite Art, heterosexual hardcore (I tend to think the men on this site are tastier than domestic male performers):
* Busty blonde Sabrina with whipped cream, candies and a Hitachi.
* Liza Del Serra seems to combine yoga with anal sex.
* Lou Charmelle and Sharon Lee in warmer climes, being nasty by the pool.
* Lastly, two video (.wmv) galleries where you can just skip to the come shots, mostly facial: gallery one and gallery two.