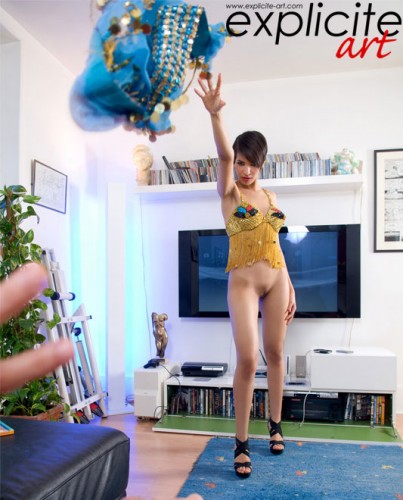 Just so you know, these galleries are hardcore. They love the fellatio, those lovely French :)
* Ally Mac Tyana: an assortment of pro and behind-the-scenes photos of an adorable John Root muse.
* Astreel warming up out of the snow.
* Much warmer: busty Sharon Lee and two gentleman friends on the beach.
* Hot indoors, too: Lou Charmelle in a warm bedroom encounter with a very obliging man.
* More warm outdoors play: three licky lesbians on a motherfucking boat.
* I can't get over how beautiful Jasmine Arabia is. Stunning. (Top of post image, cropped for the sanctity of your delicate constitutions.)