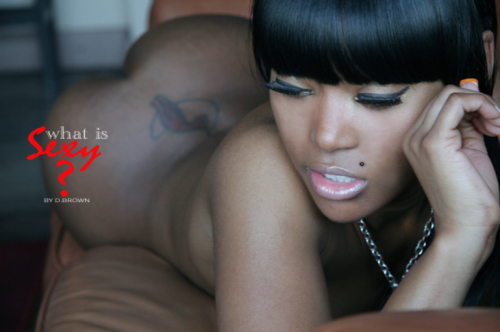 I've spent quite a lot of time ogling the incredibly beautiful women photographed by Dallas, Texas photog D. Brown – and it's not just the gorgeous ladies but the soft, sexy technique he wraps them in, even if it's an edgy image. I'm hopeful he can make his dream coffee table book "A Sensual Paradise" into a reality, as it will belong in my collection. Brown has shot for major publications including Vibe/XXL/FHM/Jadore and is a working photographer for Black Men Magazine.
The more revealing – all-nude – treats and turn-ons are on D EROTICA. All his galleries are in Flash and you have to page pic by pic in most of them, but I didn't mind as much as I usually do. His work is – to me – actually sexy enough to forgive the totally mystifying/annoying obsession photographers have with Flash galleries. That is actually saying A LOT.
His professional brand photo site D. Brown Photos has a lot to look at and is where you can find super-sexy, glossy lingerie and half-nude pin-ups: his juiciest galleries on that site are What Is Sexy, Glamour, Art Gallery, and Latest Work.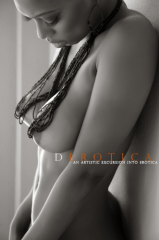 *