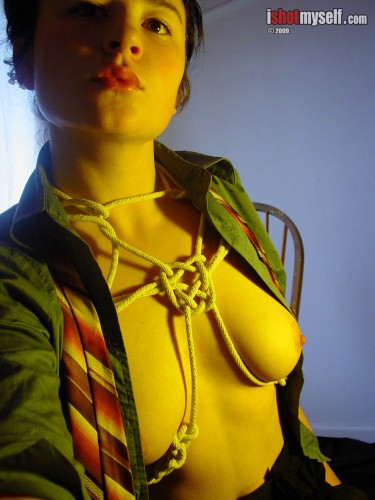 I Shot Myself's model Ziggy Wahwah also gets the top award around here for sexiest soft butch rope bondage self-portraits. The entire (brand new, explicit) gallery is after the jump. (FYI: I Shot Myself is from the same rad Australian women who run I Feel Myself). About the set, Ziggy sez,
"I use art as sexual activism. My politics are that sex should be positive, radical, fun and pro-women. I don't subscribe to the stereotypes of female sexuality. I'm as beautiful and uniques as the next woman. Sexual freedom and expression is an essential part of women's sexuality."
Find more of Ziggy Wahwah and other hotties like her at I Shot Myself.